Accordingly Pongal is the version of Sankranti festival celebrated in Tamilnadu which is occurring on January 14-15 every year and this event is heralded as harvest festival with a special focus on the agricultural and farming life of the society. In Tamilnadu, agriculture is the predominant occupation of people in the villages.
Agriculture is in fact the most vibrant aspect of Tamil culture and is best reflected during Pongal. Pongal is the name of a dish which is made out of rice and jaggery. This name indicates the symbol of growth and prosperity. Further all the people participate in thanking sun god since food is the basis of life and sun god is the chief cause of the food they receive. The first day of Pongal is dedicated to worshiping sun god.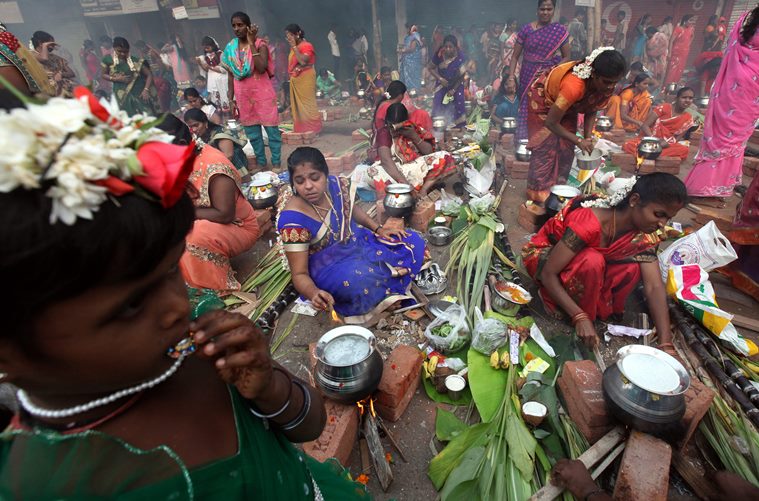 Moreover People prepare the dish of pongal in open place amidst decorations and rangolis. When it boils, people shout in ecstasy, "Pongalo Pongal" heralding prosperity.


How to celebrate Tamil Month Aadi 18?

Accordingly Aadi 18/ Aadi Perukku are a festival observed on the 18th day in Tamil month Aadi. It is also known as Pathinettam perukku or Aadi perukku in Tamil. This year 2017, it falls on August 3rd. Aadi perukku is a unique South Indian festival that marks the beginning of Tamil festivals in Tamilnadu. It is observed on the 18th day of Tamil month Aadi.