A festival occurring in the Tamil month Thai (January - February), on the day of the star Poosam around Pournami (Full Moon) is celebrated as Thaipusam [Thai Poosam]. There are several legends about the festival Thaipusam. Lord Muruga destroyed Tharakasuran on the Poosam Nakshatra day in the Tamil month of Thai and hence Thai Poosam is celebrated in all Murugan temples.
According to another legend, as Shiva was imparting a mantra to Parvati, Lord Muruga eavesdropped on them. For that error, Parvati laid a curse on him, in line with the rule that even a son, if erring, must be punished. To be redeemed from her curse, Lord Muruga offered hard penance at Thiruparankundram.
It is thus a special day for worship of Lord Muruga or Subrahmanya and is celebrated in a very grand manner at all Murugan temples, especially at the Six Battle Camps or 'Arupadai Veedu' of Murugan.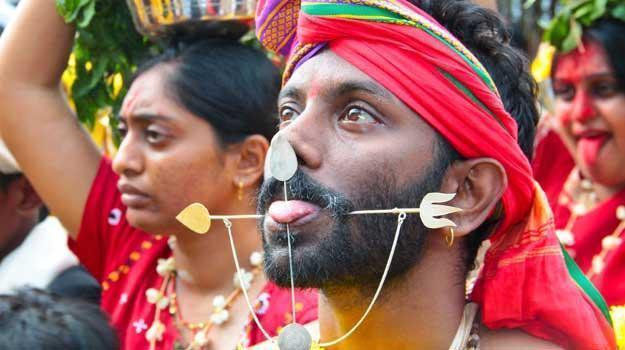 Some facts about Shani Dev

Shani Dev is one of the most popular deities that the Hindus pray to ward off evil and remove obstacles. Shani literally means the "slow-moving-one". According to myths, Shani oversees the "dungeons of the human heart and the dangers that lurks there."