Indian cricket captain Virat Kohli - actress Anushka Sharma's reception was held at Mumbai on 26th December and was attended by numerous celebs and cricketers. This event was attended by only one fan who had received a special invite, and this fan from Sri Lanka, Gayan Senanayake shares a unique bond with Virat Kohli reportedly.
Anushka Sharma and Virat Kohli got married at a closed ceremony at Milan, Italy which was attended by only close relatives and few cricketers.  After a reception was held on December 21 for relatives in India, another special reception was held for cricketers to attend on December 26.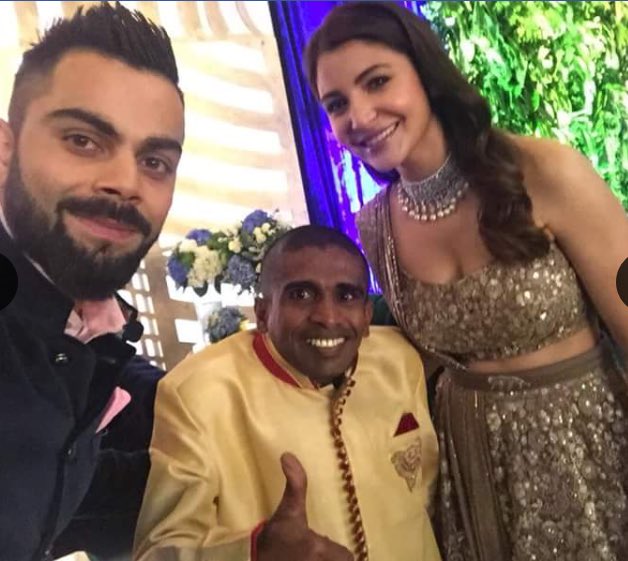 This event was attended by only one fan, Gayan Senanayake from Sri Lanka and he was given special care and attention by Kohli and he also was able to click photos with all cricketers. Reportedly he had known Kohli since his under 19 cricket days, And had been the biggest fan, and had also appreciated Kohli's batting against Sri Lanka in a match. It is to be noted that Gayan Senanayake can be seen in all matches Kohli plays against Sri Lanka.