The most awaited India - South Africa series has been much anticipated just because of the presence of two of the greatest players of all time, Virat Kohli and Ab De Villiers, who are teammates at Royal Challengers Bangalore.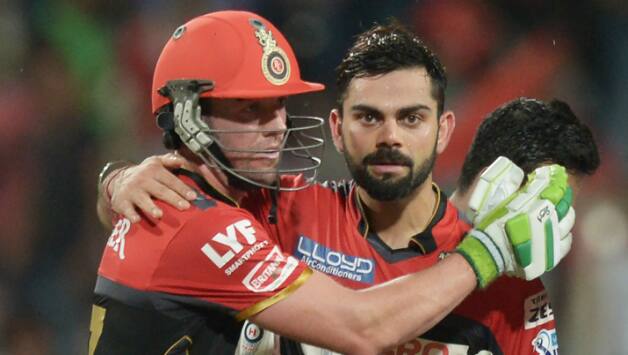 Virat Kohli has however played down that it's not about the clash between two greats, but it's all about getting De Villiers out, the same way they'll think about getting Rahane or Pujara.  Kohli also said that Ab De Villiers is a great friend, and the series is not about which of the two bats well, and it'll be a collective effort as everyone in the unit wants to prove themselves, and also adding that AB hasn't played much of test cricket after playing India lastly.   
It must be noted that De Villiers hasn't played much of test cricket, as he had played only one test after an injury, that made him take a break of 23 months since January 2016.  De Villiers made a return to test against Zimbabwe, and he was a stand-in Captain for Faf du Plessis, besides also keeping for the team after Quinton De Kock pulled out following a hamstring injury.


2018 Season of IPL to Begin on... Check out the Dates!

The new edition of IPL has grabbed eyeballs as this time it's going to be bigger and better. Right from the telecast channel to the sponsors, everyone has been replaced and changed. Also, the suspended teams Chennai Super Kings and Rajasthan Royals are making a comeback after 2 years.