According to sources after starring in Zero, anushka sharma hasn't signed any film and the actress is spending her time away from the film sets with husband virat kohli. Meanwhile after being by his side at the World Cup 2019, the actress is now accompanying him to Miami for the upcoming series against West Indies.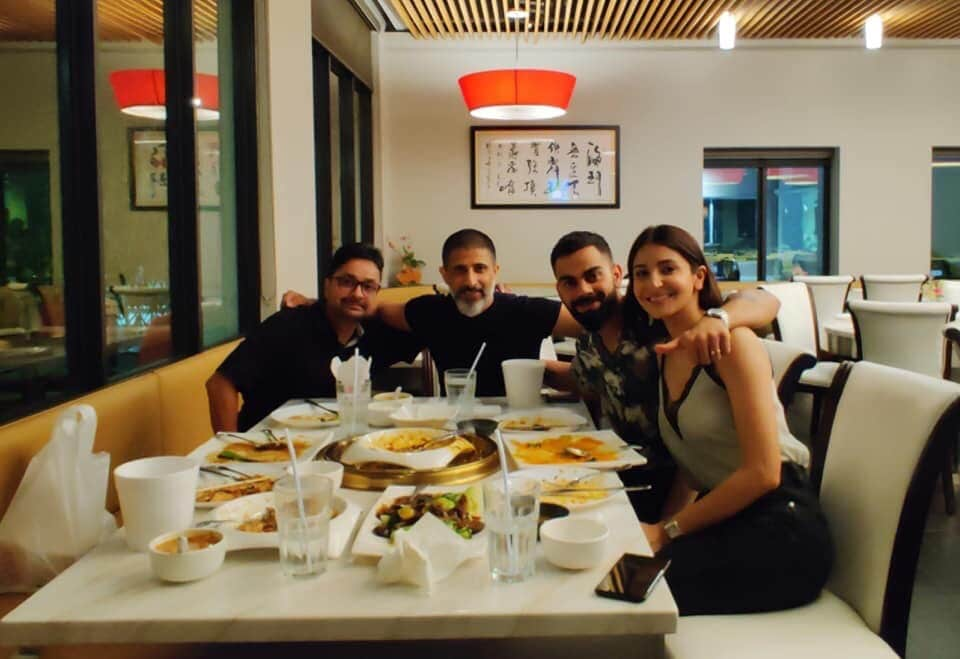 Recently a picture of Anushka travelling with Virat and other members of the Indian cricket Team is going viral on Instagram. Accordingly Anushka was with Virat during this year's World Cup series and after india lost to New Zealand in semi-finals, Anushka and Virat stayed in UK for sometime before returning to india. Moreover since Zero, Anushka hasn't signed any film and it has given fuel to the rumors of her being pregnant. Hence in a recent interview she said, "Yeah. If you're married then people ask, Is she pregnant? They love to read into something when there really isn't anything."
Moreover Anushka said that people should allow celebrities to live their life freely. She said, "An actress gets married and the next thing they talk about it is, Is she pregnant? When she's dating it's like, Shaadi karne wale hai ki nahi? It's crude. You should allow people to live their life. What's the need to jump the gun? Then put someone in a position where they end up clarifying unnecessarily."

Sachin Tendulkar welcomed ICC's decision to stop boundary count in World Cup

Reportedly Sachin was the first to recommend it and cricket legend Sachin Tendulkar on Wednesday welcomed the ICC's decision to stop boundary count as a way of deciding knockout games in its global tournaments like the World Cup. Meanwhile the International Cricket Council on Monday changed the Super Over rule for all its major tournaments following the uproar over the outcome