Portfolio of 12 Discovery India channels now available on Vodafone Play - Discovery Channel, TLC, Animal Planet, Discovery HD World, Discovery Science, Discovery Turbo, Discovery Kids, Investigation Discovery (ID), Animal Planet HD World, TLC HD World, Discovery Tamil and a sports channel DSPORT. 
Facilitating the entertainment needs of the upwardly mobile and always on the move young Indian looking for hyper-personalised, bespoke experiences: Vodafone Play, a one-stop entertainment destination to enjoy streaming of content; be it Live TV, popular shows, latest movies or trending music videos, today announced a strategic partnership with Discovery Communications, expanding its infotainment content portfolio for its subscribers across genres.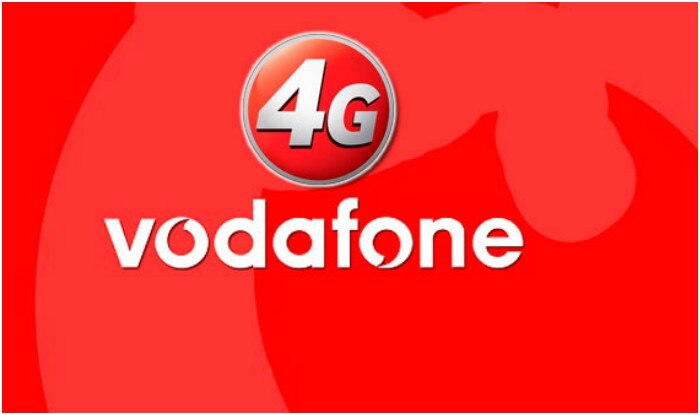 Vodafone Play will offer a bouquet of 12 channels from Discovery Communications India portfolio on its platform. From science to traveling, Vodafone Play user have a wide choice of viewing channels like Discovery Channel, TLC, Animal Planet, Discovery HD World, Discovery Science, Discovery Turbo, Discovery Kids, Investigation Discovery (ID), Animal Planet HD World, TLC HD World, Discovery Tamil and a sports channel DSPORT.
Commenting on the partnership, Dipankar Ghoshal, National Head – VAS, and Content, Vodafone India, said "Vodafone Play is a single window offering content across genres and languages and this association with Discovery strengthens our infotainment category. All consumers, including the Velvet Rope Generation, can now watch what they want, when they want and how they want. Our partnership with Discovery Communications will make their channels now accessible to Vodafone Play users to be viewed at their convenience."
Vijay Rajput, Sr. Vice President, Affiliate Sales and Product Distribution, Discovery Communications India, said, "As the media ecosystem continues to evolve, we remain focused on delivering more content, across more screens, to more people. We are happy that Vodafone Play subscribers will now have access to Discovery's rich storytelling at their fingertips."
About Vodafone India
Vodafone India is a 100% fully owned subsidiary of the Vodafone Group Plc. with operations across the country serving over 209 million customers (over 114 million in rural areas). Commencing operations in 2007, Vodafone is today India's largest foreign direct investor, with a robust, award-winning business and committed for the long term. Vodafone Business Services serves the needs of enterprises and government by providing total telecommunications (Voice and Data) solutions across mobility and wireline platforms. Our mobile wallet, M-Pesa is a unique and innovative money transfer service from Vodafone that fosters financial inclusion.
Committed to optimizing the near-ubiquitous reach of mobile telephony to address national developmental priorities, the Vodafone Foundation partners is actively engaged in community development initiatives especially in the domains of m-Women, m-Agriculture, m-Education and Disaster Relief. Building on its global experience and expertise, an outreach across India and offering a comprehensive portfolio of technologies- 2G, 3G & 4G, Vodafone is uniquely positioned to actualize the vision of Digital India
Globally, Vodafone is one of the world's largest telecommunications companies and provides a range of services including voice, messaging, data and fixed communications. Vodafone has mobile operations in 26 countries, partners with mobile networks in 49 more, and has fixed broadband operations in 19 markets. As of 30th June 2017, Vodafone had 523.5 million mobile customers and 18.5 million fixed broadband customers, including India and all of the customers in Vodafone's joint ventures and associates. 
For more information, please visit www.vodafone.com.
Follow us on Twitter @Vodafone IN_News
Media Contact Information
Vodafone India | [email protected]
Adfactors PR | [email protected]
About Discovery Communications
Discovery Communications (Nasdaq: DISCA, DISCB, DISCK) satisfies curiosity and engages superfans with a portfolio of premium nonfiction, lifestyle, sports and kids programming brands. Reaching more than 3 billion cumulative viewers across pay-TV and free-to-air platforms in more than 220 countries and territories, Discovery's portfolio includes the global brands Discovery Channel, TLC, Investigation Discovery, Animal Planet, Science and Turbo/Velocity, as well as OWN: Oprah Winfrey Network in the U.S., Discovery Kids in Latin America, and Eurosport, the leading provider of locally relevant, premium sports and Home of the Olympic Games across Europe. Discovery reaches audiences across screens through digital-first programming from digital content holding company Group Nine Media, Discovery VR, over-the-top offerings Eurosport Player and Dplay, as well as TV Everywhere products comprising the GO portfolio of TVE apps and Discovery K!ds Play.
For more information, please visit www.discoverycommunications.com.
About Discovery Networks Asia-Pacific
Discovery Networks Asia-Pacific, a division of the number-one global entertainment company Discovery Communications, is dedicated to satisfying curiosity, engaging and entertaining viewers with high-quality content through its portfolio of 15 brands. From survival to natural history, wonders of science to extreme jobs, motoring to travel and lifestyle, and the latest engineering marvels to live sporting events, each channel offers distinct must-watch programming to engage viewers across the region. The network's 16 brands reach 902 million cumulative subscribers in 38 countries and territories with programming customised in 14 languages and dialects.