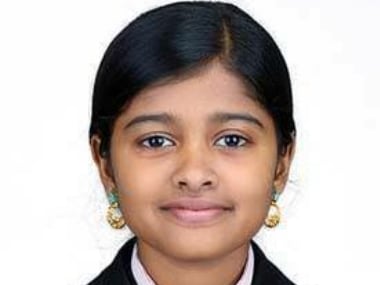 Hanan a 19-year-Old Kerala girl coming from a family consisting of an Alcohol father and an ailing mother.  With no means of  Livelihood to run the family, Hanan had to stand on her own legs and do all odd jobs to support her education and family. 
Hanan attended call center working on two shifts with slender sleep that affected her workflow leaving her terminated from the job. As a Junior artiste, she earned few crumbs that did not last long. 
Hanan is undergoing her College study in B.Sc Chemistry in Al Azar College, Thodupuzha dreaming to become a Medical Doctor, but to support her mother and her studies , Hanan started making chicken fries and selling them in her college canteen, the recipe becoming the favorite of the college for her KFC style of preparation, Hanan even started selling Banana Bajjis at Aluva Beach .  That's the time she met two young men who gave her the idea of selling fish that yields sufficient profits.
HANAN SELLING FISH AFTER COLLEGE
The 19-year-old  Hanan day starts at 3 am collecting and selling fish on her own, riding her bicycle for about three kilometers to Champakkara fish market and heads towards Thammanam junction, where she sells them in the evening after finishing her college at 3.30pm. Hanan daily makes a valiant effort riding her bicycle from her residence to reach college not before completing a 50 km distance.
Hanan's balancing act of her education and livelihood touched media houses who published her struggle in Kerala daily MATHROOBHUMI  that went viral touching many Noble hearts who after reading her brave struggle came forward to render help in funding her studies.
Apart from the help, destiny also favored where her story reached Malayalam renowned filmmaker Arun Gopy who offered an important role in forthcoming super Star Mohan Lal starrer film to the delight of Hanan who is a filmy bug aspiring to become a doctor or an actor in future.
Hard work always repays and is watched by the Lord above who changes the future of the Hard worker in no time, Hanan is the best example of it.

Indian Women Entrepreneurs are limited access to capital

Kolkata sources stated that a US based woman entrepreneur and investment banker said "Lack of access to capital, gender bias at work place and a weak infrastructure in capacity building for women to derive necessary skill sets are the "key challenges" in the way of women entrepreneurship in India".