Washington sources have stated that 37 year old man was arrested after he attacked a woman inside a gurdwara in the US state of Oregon. According to the police, Timothy Walter Schmidt was intoxicated and was walking by the Sikh temple in Oregon's Gresham city on Sunday night. He asked to use a restroom at the temple and was allowed inside.
When Schmidt came out of the bathroom, he saw a 26 year old female in the gurdwara and attacked her. According to Detective Adam Baker, a temple member heard the commotion and pulled Schmidt off of the woman and held him down until the police arrived.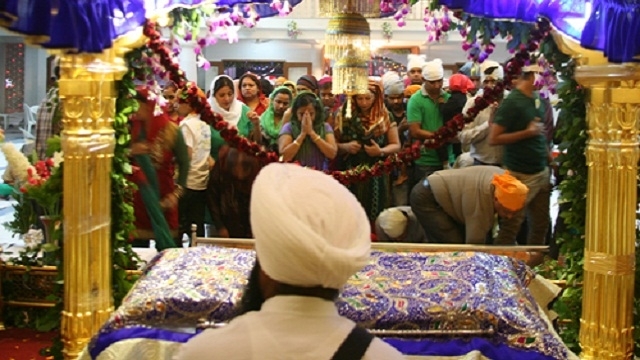 Schmidt was lodged into the Multnomah county jail and charged with assault, menacing, coercion, attempted rape, sex abuse and unlawful use of a weapon, said the report.

The accused had a criminal history, including three DUII convictions, said police officials and it is not clear if religion or ethnicity played a role in the attack, but that is something the police were looking into, according to the report.

Indian American man charged with Insider trading

Washington sources have stated that An Indian-American man has been charged with insider trading here by the Securities and Exchange Commission (SEC). It was stated that Avaneesh Krishnamoorthy, a Vice President in the risk management department of Nomura Securities, a New York-based investment bank, allegedly used the confidential information of a private equity firm's acquisition to conduct insider trading, the American Bazaar online reported on Wednesday.