Well news is making rounds in the political sector as from where  the actor turned politician Pawan Kalyan would contest from Andhra Pradesh. He made it clear that he would contest from the drought prone district of Anantapur. But there was no confirmation of the constituency. Well reports say that Pawan is likely to contest from Kadiri of the same Anantapur district.
 In November last year Pawan Kalyan while addressing a public meeting  said that Janasena party office would be opened in Anantapur. From the day of announcement there were many debates that Pawan would contest from the drought prone district. The Janasena team is already stalled in Anatapur district and is working on the right place as where the party headquarters should be set up.
 As Pawan Kalyan is lending his support to the party in power TDP and BJP, there is also a debate running that the Janasena Chief  will discuss with the TDP leaders and then finalize his contesting birth,said the reports. As there is still two years left for the 2019 general elections, if the relations do not continue till that time, then its obvious that Pawan would opt to contest anywhere from Anantapur district.
The Janasena Chief is of the opinion that he should contest from Kadiri since Kadiri shares borders with Kadapa and Chithoor districts. Pawan  might also go with the sentiment of contesting from Guntakal as the party that wins the seat in Guntakal will form the government in the state.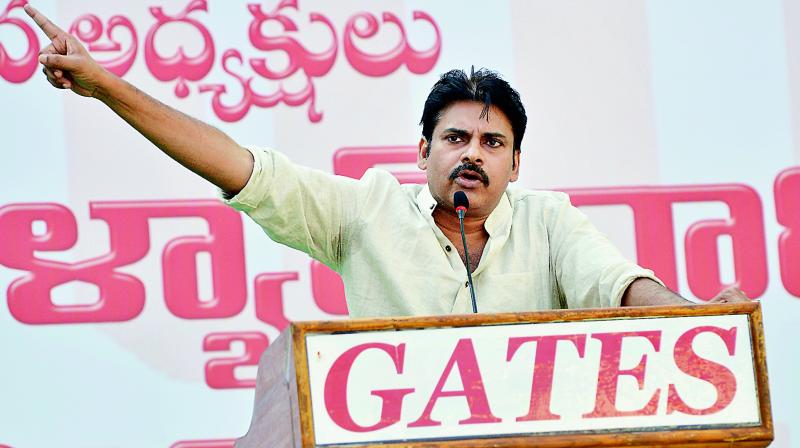 Political analysts predict that inorder to face the strong TDP, YCP will have to go with alliance with one of the national parties. If Jagan party go hand in hand with one of the national parties then there are chances of TDP tying up with Janasena party, says the analysts.  

TS, AP Roundup Mar 27

Twenty-four hours after Andhra Pradesh Transport Commissioner and senior IPS officer N.Balasubramanyam was publicly humiliated by the TDP MP Kesineni Nani and two other TDP legislators in full public view on the streets of Vijayawada, a WhatsApp message posted by an Andhra Pradesh origin police officer working in Telangana is sending shock waves.