Naidu is taking a keen interest in the welfare of the people these days.The Happy index move taken by him proves this.Modi our honourable Prime Minister Modi get in contact with the general public through his twitter tweets and watsapp videos.This was very new to our country.Now Naidu has also become a tech savy ,he has started a new app name "KAIZALA APP".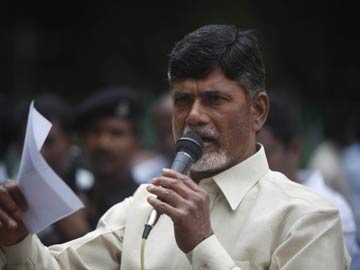 This app is directly under the eye of the CM.Any public who wish to make comments regarding their rule can make just by installing it in their smartphones.
Naidu has actually covered the upper middle  educated people through this app.Though this idea is really welcoming he still has to focus on the other areas and their opinions too.

Why police denied permission for conducting road shows for Rahul and Modi?

Ahmedabad sources have stated that scheduled road shows of Prime Minister Narendra Modi and Congress President designate Rahul Gandhi in Gujarat have been cancelled with the police refusing permission on the grounds of security and traffic congestion. Meanwhile both the principal opponents in the Gujarat Assembly elections had organized massive road shows by their key campaigners on the last day of electioneering.