The honourable PM Modi inaugurated Kochi Metro at Palarivattom station and he was the first to take a ride on Metro along with Governor P Sathasivam, Chief Minister Pinarayi Vijayan and Union Urban Development Minister M Venkaiah Naidu.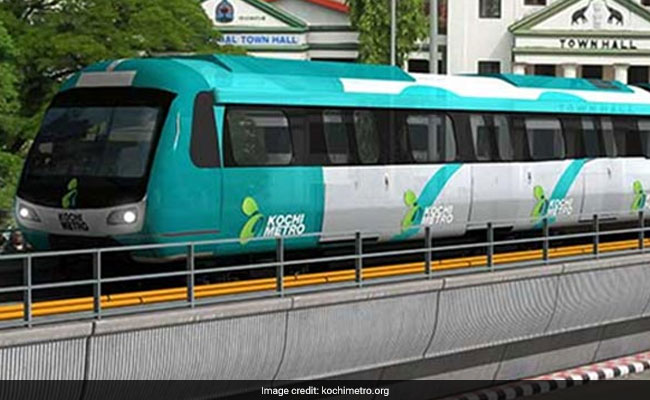 'Metro man' E Sreedharan, Urban Development Secretary Rajiv Gouba, Kerala Chief Secretary Nalini Netto and KMRL MD Elias George  also travelled the first journey  with Prime Minister during the inaugration of  Kochi Metro from Palarivattom to Pathadippalam.
Prime Minister Narendra on Saturday said the Kochi Metro  coaches which was inugrated on Saturday reflected the 'Make in India vision', which have been built by French multinational company Alstom and was built with  70 percent Indian component.After the addressing, Kerala CM Pinarayi Vijayan gifted a momentum of  a hand carved wooden model of Kochi Metro car to PM Modi.
The Union government has so far contributed over Rs 2,000 crore for the Metro project, said PM Modi.This Kochi metro is actually a 50-50 joint venture of the Central and Kerala governments

Apple Watch saves a man's life!

London sources have stated that a man in the US has recently claimed an Apple Watch app notification saved his life after it detected signs of a life-threatening blood clot in his lungs and alerted him to get medical attention.