Mumbai sources have stated that NDA's presidential nominee Ram Nath Kovind, who was in Mumbai today to interact with MPs and state legislators, spoke to Shiv Sena chief Uddhav Thackeray over phone and thanked him for supporting his candidature. Sources have stated that a visit to Mr. Thackeray's residence 'Matoshree' in suburban Bandra was not in Mr Kovind's itinerary which had raised eyebrows. 
However, he made a phone call to Mr Thackeray and thanked him for supporting his candidature for the July 17 presidential election, Shiv Sena sources said and moreover Mr. Kovind held a meeting with elected representatives of the BJP, the Shiv Sena and other NDA allies at the Garware Club in south Mumbai.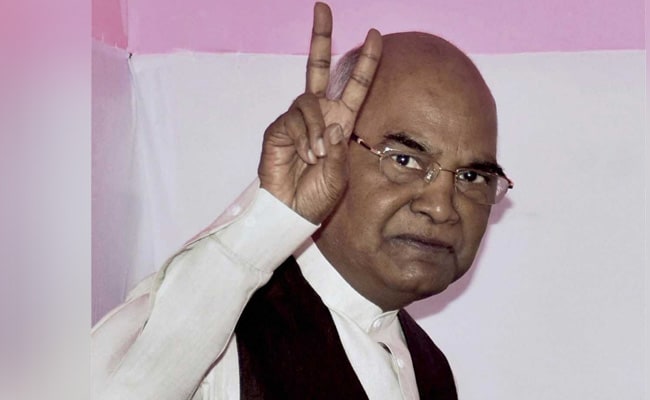 Earlier Pranab Mukherjee and Pratibha Patil, as presidential candidates of the UPA, had visited the then Shiv Sena chief Bal Thackeray at 'Matoshree' as the party had broken ranks with the NDA in the past two elections for the highest constitutional office. Currently Mr. Thackeray had announced his party's support for Mr Kovind after a meeting of Shiv Sena leaders here last month.


Why Telangana teachers wore helmet at school??

Hyderabad sources have stated when taking a cue from Bihar staff who wore helmet at their workplace, back home in Medak district teachers on Wednesday wore helmet as a mark of protest. The incident happened at Zilla Parishad High School of Chinna Shankarampet village after a chunk of roof fell on a staff member.According to sources the building is in dilapidated condition and staff's repeated attempts to get it repaired have only fallen on their deaf ears.