New Delhi sources have stated that from God's own country, Kerala has transformed into "God's forsaken country", BJP lawmaker Meenakshi Lekhi said in the Lok Sabha today, slamming the Left Democratic Front (LDF) government in the state for "failing" to contain the killing of RSS and BJP workers.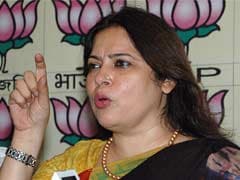 Meanwhile when raising the issue during Zero Hour, Ms Lekhi alleged that the political opponents were being killed in "Talibani style" in the state and even workers of Congress, CPI and Muslim League have been targeted. Ms Lekhi, the BJP lawmaker from New Delhi constituency, said "the God's own country has transformed into God's forsaken country." She also read out names of 14 BJP and RSS workers who were killed in Kerala in the last few months and wondered whether anyone in the House knew their names.


Moreover Ms Lekhi wondered why the Congress was maintaining silence over killing of their workers. Mr. Joshi alleged that maximum murders had taken place in the area from where Chief Minister Pinarayi Vijayan comes from. Furthermore when talking about communist rule in various parts of the world, he claimed that "more than one million people were killed" during the period.




Why Revanth not booked any room at Gandhi Bhavan?

According to sources Revanth Reddy, who recently joined the Congress party in the presence of Rahul Gandhi, is yet to get a due post in the party. Meanwhile he has recently visited the Gandhi Bhavan to participate in Sonia Gandhi's birthday celebrations, Revanth has undergone a difficult, embarrassing situation as he had no place to rest in.