At least 30 children next to next died in a short span  48 hours Gorakhpur's BRD Medical College.It is alleged that a private contractor who usually supplies oxygen , stopped supplying life supporting oxygen cylinders over a payment dispute.
With great efforts the hospital pushed 90 jumbo oxygen cylinders were pressed into service to maintain the oxygen supply on Friday but still  the hospital ran out of oxygen around 1 am.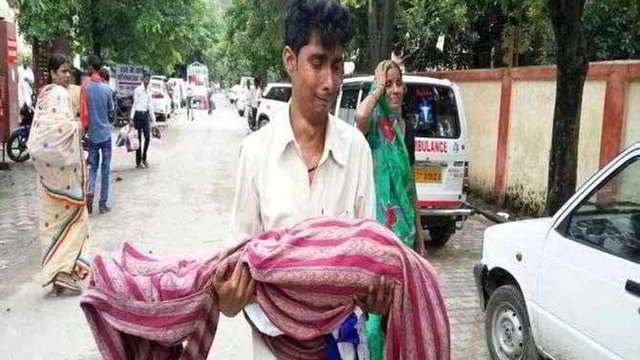 Situations were choking and 50 more oxygen cylinders were brought in around early hours around 3.30 am, which also ran dry within 4 hours by 7.30 am. Patients started choking when ventilator, when the oxygen supply was disrupted at 7.30, am.
Even though artificial respiration using AMBU (artificial manual breathing unit) bags were supplied several patients started collapsing due to inadequate supply. 
 As child after child started loosing lives due to lack of oxygen, frantic doctors made desperate phone calls to the officials of Pushpa Sales and were forced to plead for restoration of service.Now oxygen  restoration steps are going on actively.But yet lives are gone.

Deepika Padukone's movie postponed as Karni Sena says they would cut her nose!

The 'Padmavati' controversy is just going out of proportion. Karni Sena Chief already told there would be a Nation Wide Strike on 1st of December. We already reported about news earlier. Now, another member of the party has said the Party's chief has said correctly about Deepika Padukone as she has portrayed a role of demeaning Rajput Women.