Andhra Pradesh sources have stated that IT Minister Nara Lokesh, the heir-apparent of TDP chief and AP CM Chandrababu Naidu, has received an advice from none other than Vice President-elect Venkaiah Naidu. Lokesh visited New Delhi and met Venkaiah Naidu to congratulate him for being elected as the Vice President.


According to sources, Venkaiah has asked Lokesh about the political developments in Andhra Pradesh and especially in Nandyal where crucial by-election is going to take place. Meanwhile during this off the cuff interaction, Venkaiah said to have given a 'tip' to Lokesh. Reportedly, Venkaiah asked Lokesh to visit villages often and interact with villages as much time as possible.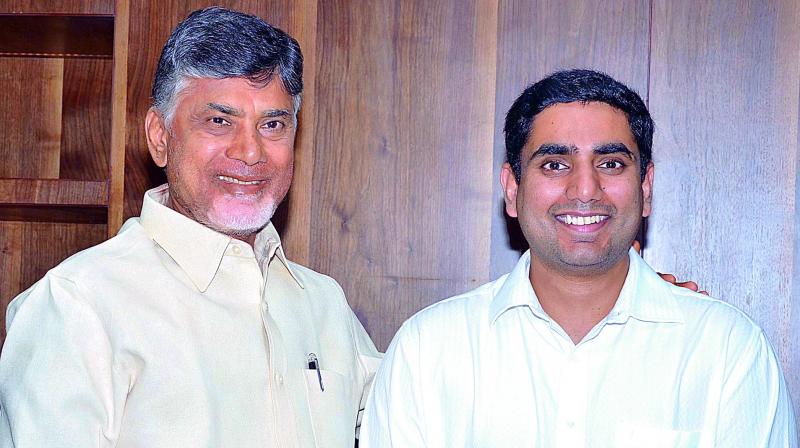 Since Lokesh is also Panchayat Minister, Venkaiah told Lokesh to 'solve' the problems of villagers instantly on the spot if they could be. Naidu suggested Lokesh to meet ground-level leaders regularly and take feedback on government's functioning from time to time. Moreover as Lokesh is projected as the face of the TDP after Naidu and future CM, Venkaiah said to have put special interest to advise Lokesh.




Modi would not allow himself to get swayed by petty politics- Farooq Abdulla

Jammu sources have reported that after advising the BJP-RSS to refrain from "generating passions and exploiting public sentiments", National Conference (NC) Chief Farooq Abdullah said the growing trend of dividing the nation on religious lines was detrimental to national interest and such a tendency should be eschewed at all costs.