Vijayawada sources have stated that a 5 year old girl from the city entered into Asian Book of Records and India Book of Records on Sunday after her stunning performance in Archery. According to sources Cherukuri Dolly Shivani created the first record by firing 103 arrows from a distance of 10 meters in just 11 minutes and 19 seconds with a compounding bow and Indian arrows. She attempted her second feat by releasing 36 arrows from a distance of 20 meters in a record time of 5 minutes and 8 seconds, and scored 290 points out of 360.
Sources have stated that Shivani began practising Archery when she was three year old. Shivani's father Satyanaryana, who is a chairman of Volga Archery academy, said that her daughter is carrying her forefathers' legacy, who was archers during Kakatiya Dynasty. Adding further, he said that Shivani's goal is to represent the country in 2024 Olympic Games.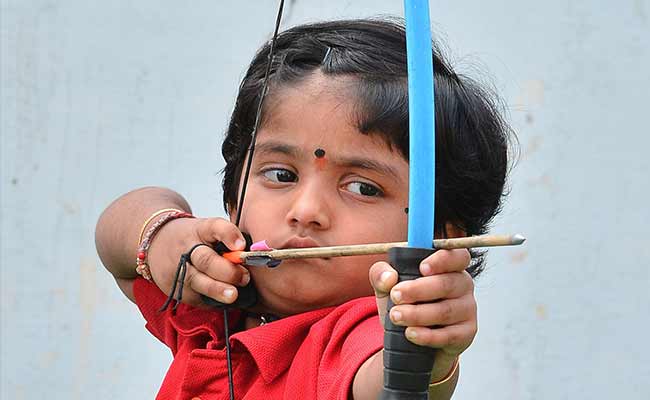 Meanwhile Shivani's brother Cherukuri Lenin was also an international Archer and a coach, who killed in a road accident after the 2010 Delhi Commonwealth Games. Further after the death of their only son, Satyanarayana and his wife Krishna gave birth to Shivani through Surrogacy.