Indian Prime Minister Shri.Narendra Modi announced electricity for all 'Saubhagya' scheme and he launched it yesterday evening. He also made some major announcements in the Nation's power sector after inaugurating ONGC's Deendayal Urja Bhawan.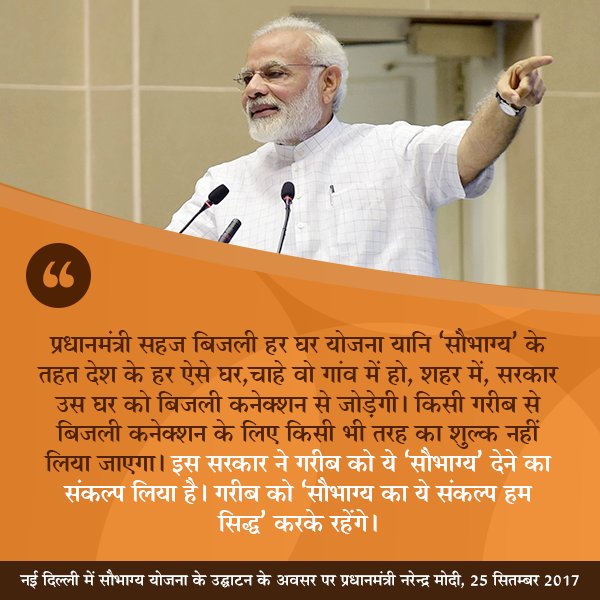 With this plan, more than 3 Crore household which doesn't have electricity will get electrified! So, we bring you some important 5 points which you have to know about this scheme,
1. This scheme will provide 24/7 electricity to everyone. The cost of this scheme is Rs.16,000 Crores and Modi assured that it would bring a huge change in the lives of the poor.
2. All Rural areas will be covered and all villages will be electrified before December 2017. 
3. Saubhagya' will provide subsidy on equipment like transformers, meters, and wires.
4. Earlier, Modi promised to provide electricity to all homes by December 2018. Now, with this scheme, it has been advanced to December 2017.
5. This scheme will replace Kerosene as fuel and will also give more job opportunities for youngsters.