Keep your fingernails dry and clean

Clean your nails regularly and make sure you dry them after washing.
This also prevents dirt and bacteria from accumulating under your nails. However, don't overdo it; nails soaked in water for long duration may lead to splits.
Tame your cuticles

Cuticles are very delicate and get ruptured easily. Taking good care of your cuticles is a crucial part of nail care. If you have hanging skin or nail, handle it carefully trim it gently so that it doesn't stick out or cause more pain. Do not bite or pick the cuticles.
Avoid Gel and Acrylics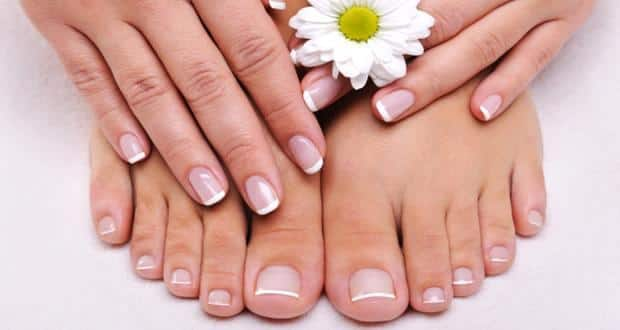 Gels and acrylics are no doubt super pretty but sadly cause immense damage to the nails. Avoid them entirely, if possible. The acrylic powder contains a lot of chemicals and roughens the nails and causes dents in them. The drying mechanism in gel manicures causes harm to the skin around your nails.

How to get rid of Dandruff naturally?

Baking Soda Your kitchen could hold the key to an itch free, flake free scalp. Wet your hair and then rub a handful of baking soda vigorously into your scalp. Skip the shampoo and go right to rinsing. Baking soda reduces overactive fungi that can cause dandruff. Your hair may get dried out at first, but after a few weeks your scalp will start producing natural oils, leaving your hair softer and free of flakes.