When you wear heels, your entire body's weight is placed on the ball of your foot and your heel is used for balance only. Otherwise, without extra padding on the ball of your foot, heels can become immensely uncomfortable, and even painful.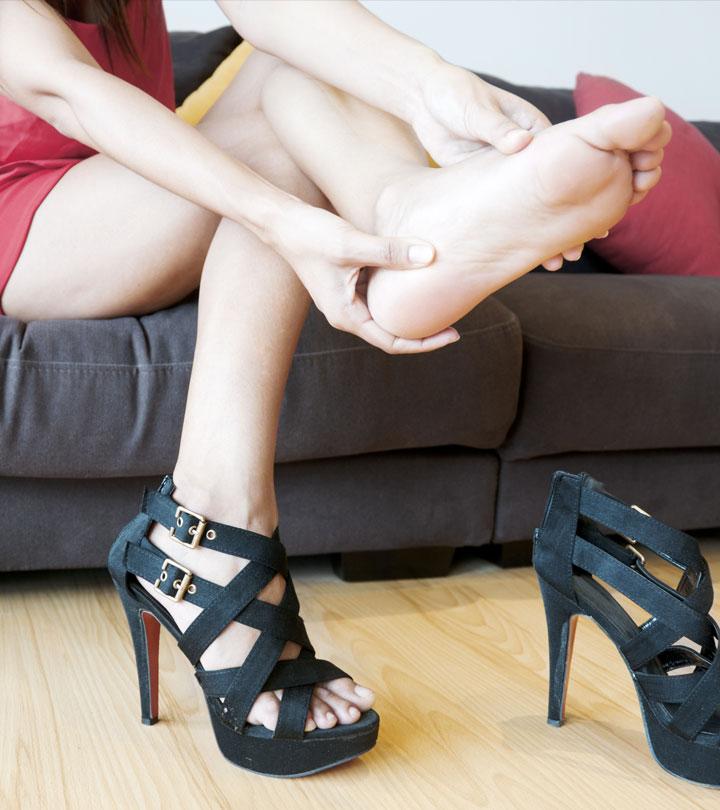 When you wear flats, your weight is spread evenly between the ball of your foot and the heel, with little pressure on your ankle. Unfortunately, heels cause such an imbalance between the heel and the ball that the ankle is forced to become the fulcrum for your entire body.

Next wearing heels also stop your foot from naturally rotating as you walk, since they're forced into a straight and unbending position. This causes the knee to absorb the brunt of every step, which can lead to severe joint pain and an exacerbation of arthritis symptoms.


Homemade remedies for treating irregular periods to a regular one

Ginger Boil one half teaspoon of freshly ground ginger in a cup of water for five to seven minutes and add a little sugar. Drink this three times a day after meals. Do this for about one month or more. Cinnamon Simply add one half teaspoon of cinnamon powder to a glass of milk. Drink this daily for several weeks. You can also drink cinnamon tea, sprinkle cinnamon on your foods, or chew cinnamon sticks regularly.