Accordingly puttu is a dish of rice flour that's crumbled like coarse breadcrumbs, layered with freshly grated coconut, and steamed in a piece of bamboo stalk. With brown garbanzo curry or a mung bean thoran and poppadum on the side, it becomes one of the best breakfasts in the world.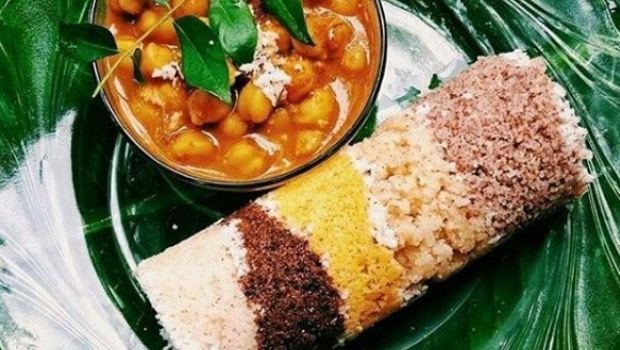 Want a sweet version? Try it with a steamed plantain and a sprinkling of sugar. Eaten like rice, it pairs with any side dish: a duck mappas, a fiery fish curry, a shrimp fry, a vegetable medley, or even a beef roast. In Kerala, the ingredients coconut and rice are part of the lush and verdant landscape. This dish has traveled to Sri Lanka and other Southeast Asian countries, becoming slightly altered in the process, but its soul is rooted in God's Own Country.

Puttu is cooked in a puttu maker a cylindrical kutti placed on a kudam, a sort of steamer. There is a fascinating array of puttu makers now available, from the traditional bamboo to the modern multi-kutti or dome-shaped stainless steel ones. Even coconut shells are used to steam puttu.


Health tips for this Hot Summer

Summer time tends to reduce one's appetite because of the excessive heat. But it is important for you to eat regularly because your body requires the nutrients to fight the heat and keep you healthy. Having said so, the best thing to do is to follow a light diet including summer veggies like squash, lauki, cucumber, ivy gourd, etc.