Antioxidants
Scientific Research has revealed that Mangosteen contains a class of naturally occurring polyphenol compounds known as xanthones. There are two types of xanthones in this fruit alpha mangosteen and gamma mangosteen. Xanthones and their derivatives have been shown to have several benefits, including anti-inflammatory.
Low Calories
This fruit is low in calories (63 calories per 100 g) and contains no saturated fats or cholesterol. Nonetheless, it is rich in dietary fiber (100 g provides about 13% of RDA), which can be very important for individuals who are concerned about putting on excess body weight.
Vitamin C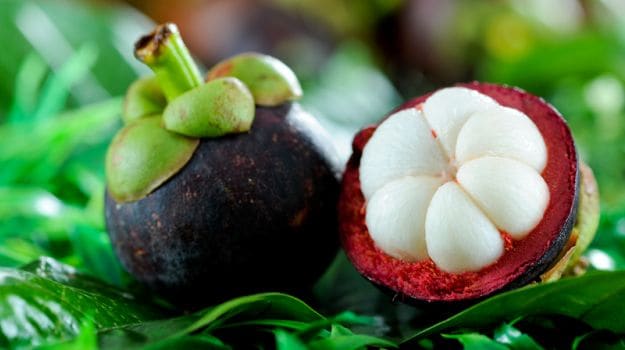 Mangosteens are rich in vitamin C and contain about 12% RDA per 100g. Being powerful water soluble anti oxidant, vitamin C provides resistance against flu like infectious agents and scavenges harmful pro-inflammatory free radicals.

Is Watermelon Good For You?

This juicy fruit that we so lovingly devour in summers is replete with nutrients. It is rich in potassium and vitamins A, C, and B. But what makes the watermelon fruit a must-have is lycopene, the antioxidant that renders the fruit its deep red color. Numerous studies have supported the beneficial effects of lycopene. The antioxidant is known to reduce the risk of stroke and also lower the blood pressure levels.