Antioxidants
Scientific Research has revealed that Mangosteen contains a class of naturally occurring polyphenol compounds known as xanthones. There are two types of xanthones in this fruit alpha mangosteen and gamma mangosteen. Xanthones and their derivatives have been shown to have several benefits, including anti-inflammatory.
Low Calories
This fruit is low in calories (63 calories per 100 g) and contains no saturated fats or cholesterol. Nonetheless, it is rich in dietary fiber (100 g provides about 13% of RDA), which can be very important for individuals who are concerned about putting on excess body weight.
Vitamin C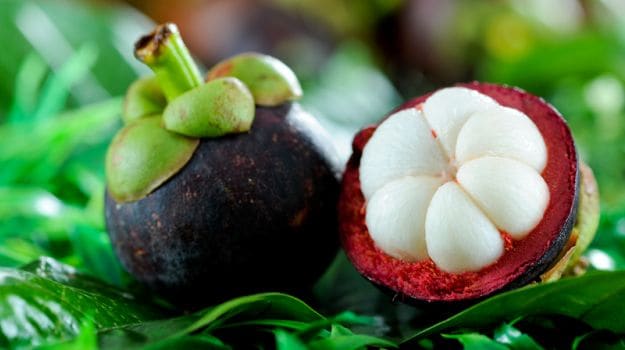 Mangosteens are rich in vitamin C and contain about 12% RDA per 100g. Being powerful water soluble anti oxidant, vitamin C provides resistance against flu like infectious agents and scavenges harmful pro-inflammatory free radicals.

Liver a Nutrient Rich Super food

Accordingly per calorie, liver is one of the most nutrient dense foods there is. In fact, more commonly eaten muscle meats are nutritionally poor in comparison. A 3.5-ounce (100-gram) sirloin steak or lamb chop contains over 200 calories. The same amount of beef liver contains just 175 calories, all while providing way more of every single vitamin and most minerals than either a sirloin steak or lamb chop.