Kabini is an offbeat honeymoon destination in South India a forested area along the river Bank of Kabini, which is an important tributary of River Cauvery. Just 275 km from Bangalore, the drive is serene and thrilling through the Bandipur forested area. There are some utterly romantic resorts in Kabini that take you to an entirely different world.
Kabini is a peaceful retreat, not crowded and with ample opportunity to spend time with your beloved in complete composure. Hold hands while you walk along the banks of Kabini River, enjoy the setting sun and go for a relaxing spa together. We hope that it is enough to make your new life bloom with love.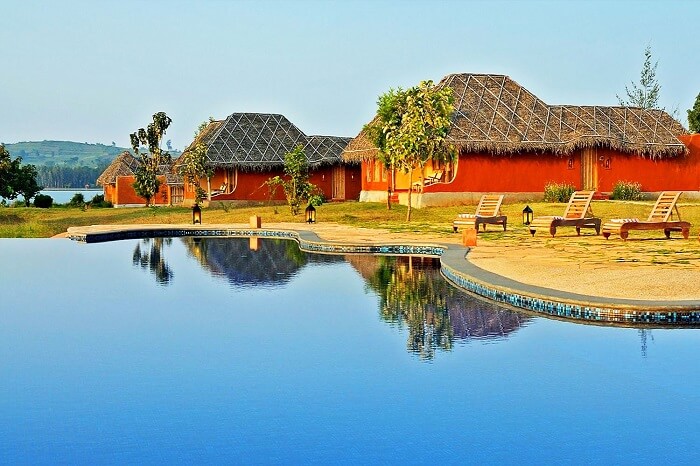 Mysore Airport is closest to Kabini at a distance of 90 km whereas if you decide to travel by train, get down at Mysore Railway Station only. Kabini is an expensive place and does not have much hotel options for budget friendly trips.