Bollywood industry's actor Tiger Shroff is most famous for his dancing skills and for his martial arts along with gymnastics. Tiger Shroff's moves have now started influencing the young blood of Bollywood. Meanwhile Shilpa Shetty's 6 year old son, Viaan Raj Kundra is the latest kid to join the bandwagon and take inspiration from The Student of the Year 2 star. Shilpa, who herself is a healthy lifestyle influencer recently shared a video on her official Instagram account of Viaan and Tiger Shroff together in the gym.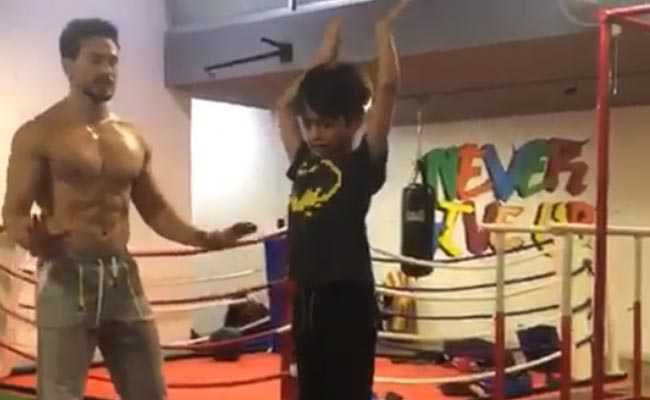 The video is captioned, "Little Gymnastic student showing off some skills in front of #guru and the Student of the Year! Tiger Jackie Shroff thankyou for being his inspiration. Viaan did his "FIRST" backflip today ... to impress you! The video shows little Viaan performing a backflip thrice while his idol, Tiger Shroff looks over him and cheers for him. In the video, Tiger can be seen telling Viaan to go 'nice and easy.'
Tiger Shroff also commented on the post praising the little star. The Heropanti actor wrote, "Hes my inspiration now! This is just the beginning for my superhero bro Viaan!"