The Weekend has started just now and we saw lots of celebrities being trolled in social media. We bring you the list of most trolled celebrities.
1. Vijay
Vijay became victim of Social media when his movie 'Puli' got released. The trolls not just targeted him, it also went to Sridevi. Most trolls went to an extent where it dragged Boney Kapoor too. As the movie was released in Hindi, the trolls got a wider reach. But due to this incident, a famous anti vijay page known as 'Kokki Kumaru' was removed. Intolerance ?
2. Hrithik Roshan
Hrithik Roshan posted a photo of a dress and he asked, what is the colour of the dress, is it blue, black or white or gold ? As he was discussing this , the trolls came more. The outfit was weird and that was the reason. The issue took him to an extent where they dragged his ex wife Suzzane.
3. Sonam Kapoor
Sonam Kapoor faced controversies just because of one word. She used the word 'Misogyny' and everyone trolled her for that particular word. The actress who got angry tweeted, Before being judgmental assholes. What I said was a critique of the general mentality .. Which is not exclusive to the banning of meat. But later this sparked the trolls more. Finally she apologized and said she will just tweet about fashion alone.
4. Sonakshi Sinha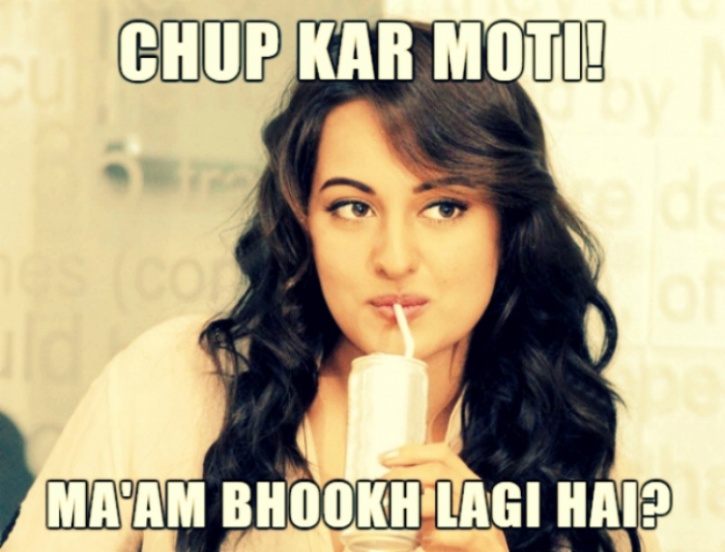 Sonakshi Sinha got into action when she was trolled for her forehead. Seriously, people still watch those on an actress ?
5. Aamir Khan
Aamir is always victim of social media. Pictures of him crying after watching 'Bajrangi Bhaijaan' went viral and they were trolled with some hilarious punches. The first look of 'Dangal' was also compared with chocolate ice cream.