Krishna Distributor of Powerstar Pawan Kalyan's Disaster movie, Sardaar Gabbar Singh arranged a Special Pressmeet last month and lambasted the mafia around the actor for cheating him. The distributor went on to say that he lost about 2 Crore on Sardaar Gabbar Singh and was promised to reimburse with Katamarayudu rights.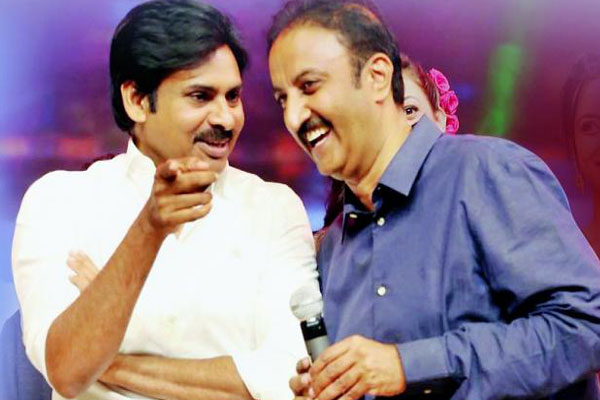 But then, Pawan Kalyan's Manager and Producer, Sharath Marar are not responding to his calls and are not allowing him to reach the actor. He revealed how he was blackmailed when he tried to approach the chamber and reveal all this in a press meet. The distributor requested Pawan Kalyan to intervene and save him.
One week ahead of Katamarayudu release, the distributor has got no call from Pawan Kalyan. He sat for a Nirahara Deeksha before Film Chamber in Hyderabad demanding that justice should be done to him and Pawan Kalyan should come to his rescue.