Recently, most of the actresses opened on various sexual allegations and casting couch issues which they faced. Many producers names were brought to notice and this issue was blown out of proportion. Even 'Wonder Woman' Gal Gadot said she will never act in the sequel of 'Wonder Woman' if Brett Ratner is not sacked from the team.
Now, Salma Hayek openly confessed that even she was a victim of Producer Harvey Weinstein's Sexual thirst. Rose McGowan, Ashley Judd, Angelina Jolie and many more actresses already lashed out at him. Speaking to the New York Times, she said, that she said NO to the producer's sexual thirst for a long period of time.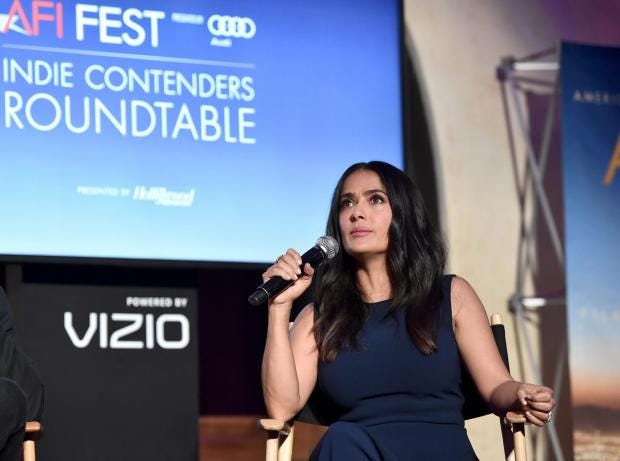 But he would show up every time unexpectedly. And she revealed that at one stage she shouted at him and said, "I will kill you, don't think I can't." Salma Hayek worked with him in the biopic of a Mexican artist Frida Kahlo. Salma also said she has faced similar troubles from other producers too. 


Kajal Aggarwal, Samantha and Keerthi Suresh - The Perfect Threesome clash

The Tollywood industry has been facing several unexpected delays and postponements in Release of many biggies, and that has often been resulting in heavy losses or unprecedented clashes and upsets at the box office. And despite so much of negative experiences in the past, Tollywood's set to witness yet another unnecessary Clash soon.