Billa (2007), was the second remake of a yesteryear film in Tamil industry, and being the remake of a movie that had different versions in Tamil and Hindi, with Superstar Rajnikanth, Amitabh Bachchan and Shahrukh Khan acing the Don act in their own styles, it was a huge target ahead of director Vishnuvardhan and team to not just stand up to the original, but also to deliver a product satisfying the millions of diehard fans of Ajithkumar.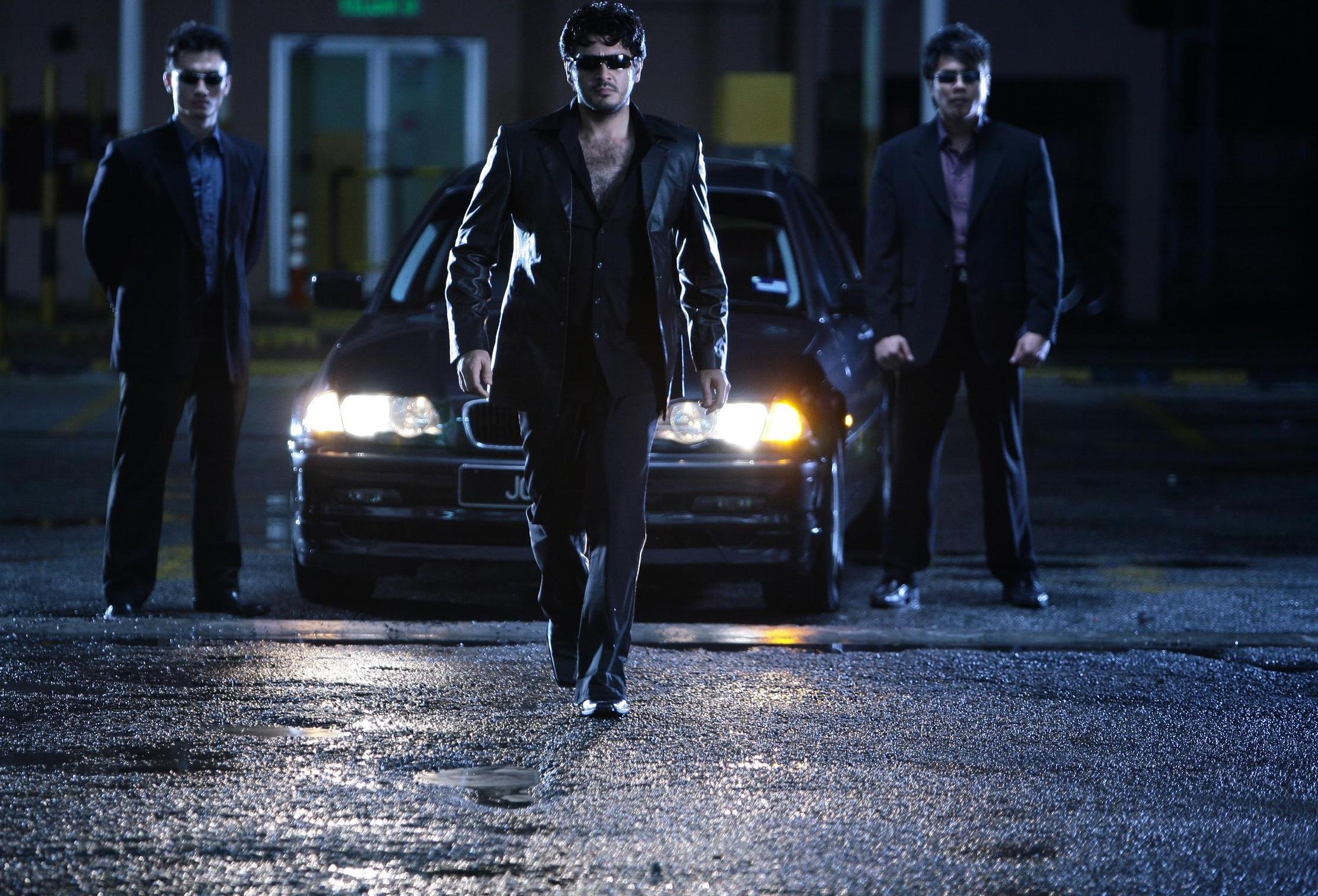 Having played romantic lover boy roles and action-packed mass hero roles only, prior to Billa, Ajith was given a uber stylish look for the very first time in his career, and his stunning transformation into the most stylish don of Tamil cinema, was possible, thanks to Vishnuvardhan's vision and perfect utilisation of Ajith's natural style, attitude and unmatched charisma, which totally reflected on screen in a fresh manner as it was a never before seen Ajith giving a perfect treat for his fans.
Costume designer Anu Vardhan must be attributed to the stunning looks of the whole cast, and making Ajith look distinctly stylish,  Yuvan's BGM and the powerful theme that was born out of the bit from Naan meendum naanaga vendum, and the superhit album, Nirav Shah's top-notch Cinematography with the blue tone used , giving a unique look for Billa, and Milan's art direction making the different world of Billa and Velu perfect on screen, together attributed to the success story that Billa is.
To say that this was the movie that became a turning point in Thala Ajith's career would be an understatement , as one can conveniently split Ajith's career into Before and After Billa, as the man's stylish avatar and the stunning revelation of that angle of the most charismatic and handsome hero of South Cinema, lead to numerous makers exploiting the style angle of man, and generating many more blockbusters. And the confidence Ajith had in the movie and the maker was much evident in the way he gave a fitting reply to his haters and those who wrote him off after several flops, through a dialogue mouthed by him in the movie - "I am Back!!".
The movie increased the fanbase of Thala Ajith and diehard fans of the actor made different dedications for the movie. US-based R&D Anjana Darshini, a diehard fan of Thala Ajith, specially designed a comic book version of Billa (2007), as a special dedication for the love of the movie and her matinee idol Ajith, making it the first of its kind attempt in Tamil cinema. 
Here are some interesting on location stills from Billa.