Kajal Aggarwal is clearly one of the leading actresses in the South Indian Film Industry and even though she is off the radar these days she is in touch with her fans through Social media at regular intervals. Her next release will be 'Awe' under Nani's production. 
In this case, Kajal Aggarwal recently has decided to grab some spotlight back on herself and she is throwing some live videos with fans herself. But she could do these in a decent way. However, to grab attention she exposes herself before the cameras and makes attention more than expected.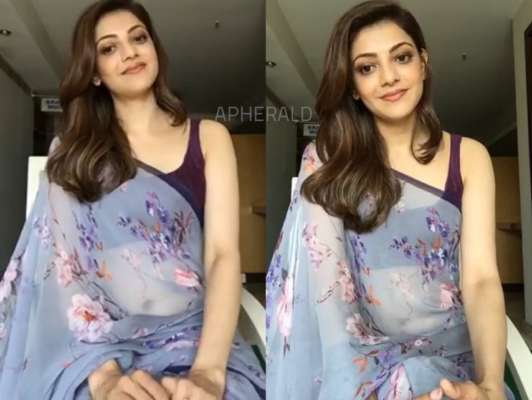 The actress recently wore a Red brassiere and a transparent top with shorts and had a chat session with fans. She was clearly raising the heat for the fans and fans went gaga on seeing her sexy avatar. Kajal knows that she is in the fag end of her career as she is already 32-years-old and many young actresses have shown up and it's tough to survive. So, Kajal has decided to utilize the maximum and start following her heart as "Nothing ventured, Nothing gained..."

Deepika Padukone next with Irrfan Khan

Bollywood's starlet Deepika Padukone, one of the most popular actresses in India, has recently signed a massive superhero film. Accordingly the actress was supposed to work with Irrfan Khan and however, after he fell ill, the project was shelved and Deepika hadn't signed any film after that. Presently, she is said to be quite impressed with an action film.