Ileana is an Indian actress primarily associated with Tollywood and Bollywood industries. Basically, from Goa, the slender beauty ventured into Telugu film industry with Devadasu, which became a huge success after initial flop talks and later picking up.
Post the success, due to her slim figure and curvy body, the petite Beauty got committed to star in big films like Pokiri with Mahesh Babu which elevated her to the next level. The actress is currently anticipating the release of Bollywood movie 'Raid' where she has paired with Ajay Devgn once again.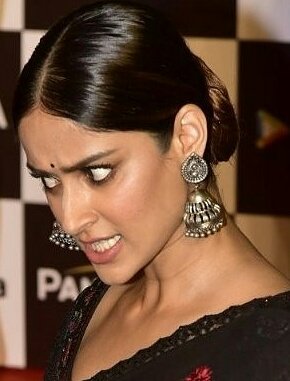 During the Trailer launch, a media person asked whether she is married to her Australian Photographer Boyfriend Andrew Kneebone, as she mentioned him as her husband in an Instagram post. The actress who paused for a second said that there is nothing to comment about it. However, the person asked, so have you had it in an indirect way and again she smiled and replied the same. Take a look at some of the photos below,

Deepika Padukone next with Irrfan Khan

Bollywood's starlet Deepika Padukone, one of the most popular actresses in India, has recently signed a massive superhero film. Accordingly the actress was supposed to work with Irrfan Khan and however, after he fell ill, the project was shelved and Deepika hadn't signed any film after that. Presently, she is said to be quite impressed with an action film.