In an unexpected shocking way, Actor cum TDP Leader Nandamuri Harikrishna passed away earlier today in a road mishap. This accident happened when he was traveling from Nellore to Hyderabad and this news has shocked everyone!R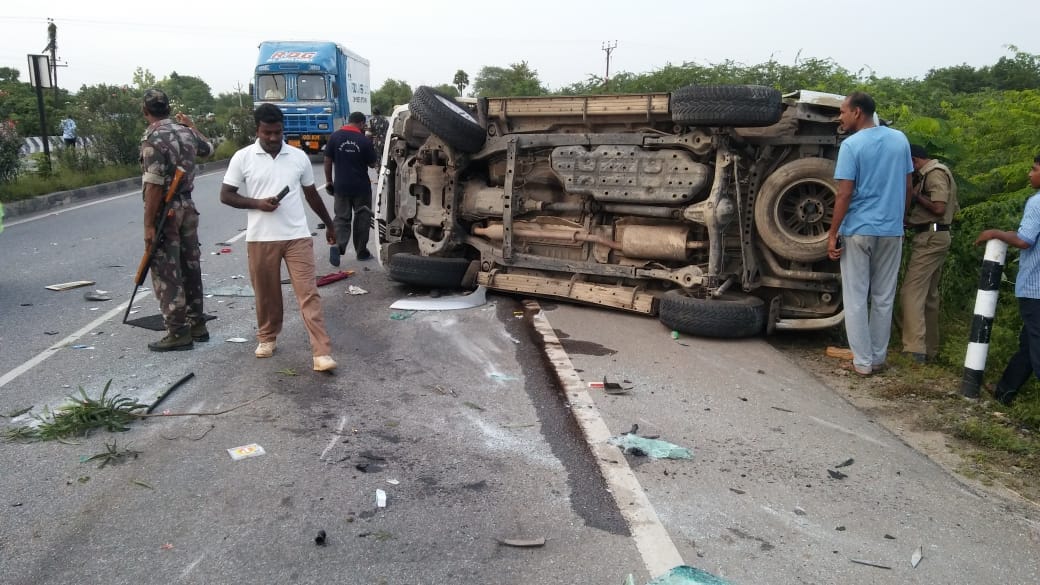 The accident happened at Nalgonda highway earlier today and the police reported that it must have been dizziness which caused this accident. Now, celebrities have started to pour their condolence messages. Vice-President Venkaiah Naidu was the first one to share his condolences. Now, we bring the entire tweets related to Nandamuri Harikrishna,
As a popular actor he has entertained the telugu audience. As a parliamentarian, he was very upright and expressed his opinions frankly . My condolences to his family, well wishers and followers at this time of grief.#NandamuriHarikrishna

— VicePresidentOfIndia (@VPSecretariat) August 29, 2018
Sad to hear the demise of our own #nandamuriharikrishna garu. Our deepest condolences to your family Anna @tarak9999 may his soul RIP 😔🙏

— RJ Chaitu (@RJChaitu) August 29, 2018
Actor and TDP leader #NandamuriHarikrishna dies in a car accident in Telangana's Nalgonda district pic.twitter.com/oRPoLJUupQ

— Doordarshan News (@DDNewsLive) August 29, 2018
With turbulent mind, reminiscing the memories with dashing personality #NandamuriHarikrishna annagaru. May his soul rest in peace. Worked closely with him in movies and felt his a fearless soul!

— BVS Ravi (@BvsRavi) August 29, 2018
Daughter died due to accident
Son died due to accident
Jr. NTR had a major accident and survived
Now father died due to accident.
RIP #NandamuriHarikrishna garu and I wish all strength for the family.

— Thejesh (@Thejesh_kumar) August 29, 2018
Actor and TDP leader #NandamuriHarikrishna passes away after meeting with an accident in Telanganahttps://t.co/lzN3HdyrtB pic.twitter.com/VgbDbdMizN

— ABP News (@abpnewstv) August 29, 2018
#NandamuriHarikrishna was the son of the legendary actor and political icon NT Rama Raohttps://t.co/sckHlDlscr

— IE entertainment (@ieEntertainment) August 29, 2018
Actor/Politician #NandamuriHarikrishna garu is no more. Our deep condolences to @tarak9999 @NANDAMURIKALYAN and to the Nandamuri Family...

May his soul rest in peace.#RIPHarikrishna pic.twitter.com/6V8YKrHvmp

— iDream Media (@iDreamMedia) August 29, 2018

Hansika upset as Director deceived her at the end!

Hansika was last seen in some flop ventures and now she is looking to make a comeback with Sundeep Kishan's next. The bubbly actress who pinned high hopes with her Malayalam debut 'Villain' was spoiled as that movie failed at the Box-Office.