Prior to the premiere of the second episode of the final season of Game of Thrones, HBO made a reminder that the popular Arya Stark character played by Maisie Williams was of the age to have sex, and people were thinking of that as a joke by the channel's Twitter account, and they had a firm belief that Arya will never have sex on the show.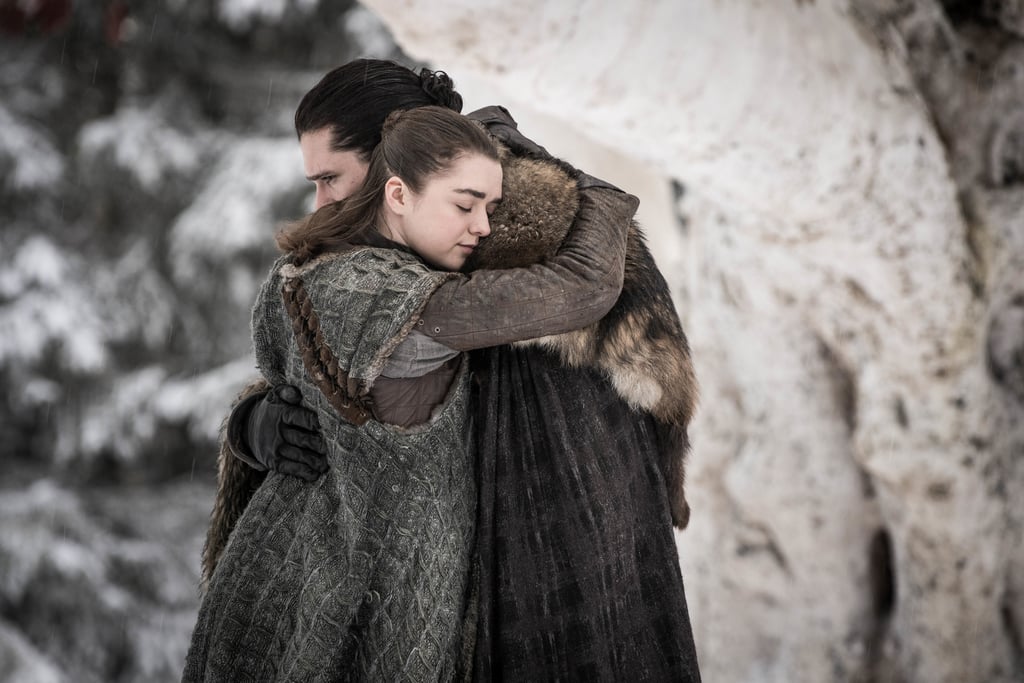 However, much to the annoyance and disbelief of people, the impossible and the unexpected happened, as Arya and her long time crush Gendry played by Joe Dempsie did the act as Arya decides not to die a virgin as death becomes inevitable with the invasion by Night King and White walkers.
Following this sex sequence, fans were shocked and here are some of the Twitter/social media reactions. One of the user tweeted, "Oh my God i wasn't prepared for Arya's sex scene!". Another tweeted ecstatically with a gif image of Kim Kardashian, "Go Arya girl! Yasss!", while another tweeted "Arya and Gendry!Mygashhhh!". One tweeted "My Oh my Arya! Get it girl", and one tweeted "Arya not little girl anymore!".
Thus there were mixed reactions from the audience for Arya Stark - Gendry sex scene though finally many have come to terms with the reality that it actually happened on screen! Check out some of the funny reactions!
Arya's actual weapon #GameOfThrones pic.twitter.com/T8dVTcGx9z

— Krish (@krishtensen) April 22, 2019
Arya: Take your own bloody pants off.

All of #GameOfThrones Twitter: pic.twitter.com/pkOV49WCBU

— 🅰️ (@awizardharreh) April 22, 2019
#GameofThrones
Watching Arya undress like pic.twitter.com/XaxCMpYbjC

— Sadaf Ali (@notSadaf) April 22, 2019
Arya in the show vs Arya in our mind#GameofThrones pic.twitter.com/9ziLDDlkTK

— 9GAG (@9GAG) April 22, 2019
#gameofthrones Arya: how many girls have you been with? Gendry: pic.twitter.com/n4cYj12V3F

— RDawn (@Dawn20753567) April 22, 2019
Jon when she finds out about Arya and Gendry #GameOfThrones pic.twitter.com/uhFJYhUNJk😂😂😂

— Talal (@Talalunforgiven) April 22, 2019
Arya having to get out of bed when the white walkers show up #GameofThrones pic.twitter.com/ogzz3Pgd7b

— Community Chapstick (@CChapstick69) April 22, 2019
Arya fan since day 1 when she was a little girl #DemThrones, but ... pic.twitter.com/K256UMqdfE

— Damien Zarazua (@DlockingHenry) April 22, 2019
When and Arya and Gendry thinks they banging is a big secret
Bran:#GameOfThrones pic.twitter.com/Fan5cIyYUB

— Edima Columbus (@unicornwinery) April 22, 2019
Arya in a nuthsell during this episode #GameofThrones  🌚😂 pic.twitter.com/bgFGtogL53

— Jamie (@16695_atl) April 22, 2019

Fans go gaga on seeing Tamanna - Photos Inside

Tamanna may not have the best of her times right now as her career is totally on the downside. She's facing a huge downfall after the failure of her recent releases. The movies spoiled her reputation as it showed her more of a B-Grade actress.