Reportedly high drama is being witnessed in mumbai as governor bhagat singh koshyari has now invited sharad pawar led ncp to stake government after shiv sena failed to submit letter of support from ncp and congress within 7:30pm. Meanwhile the governor's decision came after Uddhav Thackeray's son Aaditya sought three more days to prove majority and however the governor rejected their demand.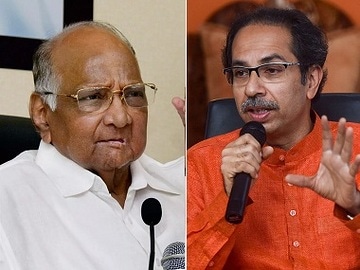 Furthermore in the 288 member house, the Sena with 56 MLAs is the second largest bloc after the bjp (105). Perhaps the ncp and the congress each has 54 and 44 MLAs, respectively. The halfway mark is 145. Earlier on sunday, the bjp declined to form a government for want of requisite numbers in the wake of the Sena refusing to join its oldest ally.  Further sources have said that the Sena has floated the proposal to give deputy cm posts to the ncp and the congress to take their support, but a final decision is yet to be made. 
Moreover Party leader sanjay raut said there is no question of any relationship with the bjp when they themselves did not follow what they agreed upon, referring to the 50-50 deal on chief ministership. Meanwhile the congress refused to open its cards, the ncp made it clear that the Sena would have to break away from the nda before the Sharad Pawar-led party can think of lending support to the Uddhav Thackeray's party. Perhaps if the Sena decides to form a government with the support of Opposition parties, the collective strength of all the three parties will go up to 154 in the house, just above the halfway mark.