As per report from Dharmapuri, Tamilnadu Hogenakkal was closed for picnickers for the second day on Wednesday due to a surge in inflow into the Cauvery here following heavy surplus discharge from the upper riparian state. Meanwhile the inflow as measured by the Central Water Commission office at Biligundulu, the point from where the Cauvery enters Tamilnadu, was 35,000 cusec on Wednesday morning.
Accordingly it gradually increased to over 38,000 cusec and is expected to cross 50,000 cusec in the early hours of Thursday, because of huge discharge from Karnataka's dam. Reports added only 2 feet is left for the dam to fill and the upper riparian state is maintaining discharge level at 39,667 cusec. Even though there was no big discharge (3,612 cusec) from the KRS dam, Tamilnadu has chances to get more inflow from KRS if the dam's storage level touches 122 feet as against the present level of 115 feet as recorded on Wednesday.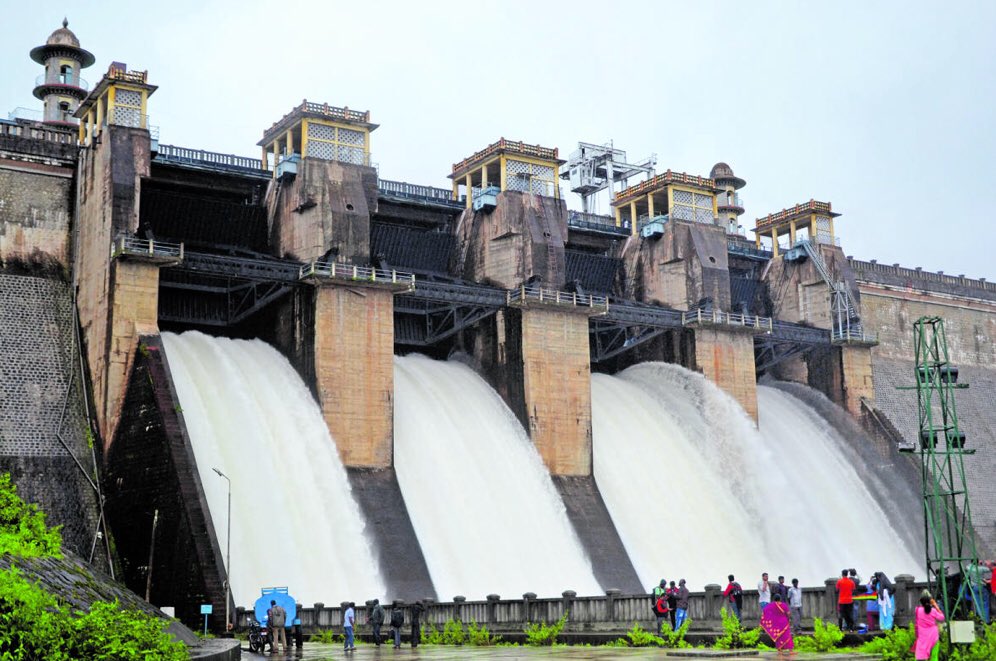 Furthermore KRS gets water from the Harangi dam which receives an inflow of 14,973 cusec and outflow from the dam was maintained at the level of 12,388 cusec to maintain water storage level at 2,857 feet against its full storage capacity of 2,859 feet.