Due to the threatening Piety cyclone, the Indian meteorological department has issued an orange alert for Andhra Pradesh and Pondicherry states. The cyclone Piety has formed in the south western Bay of Bengal, and is at a distance of 530 kilometers from Chennai, and 690 kilometers distance from Andhra Pradesh as per the meteorological department.
They have added that the Piety cyclone is moving a pace of 13 kilometers per hour, towards north western direction, and within the next 24 hours, the Piety cyclone will intensify and between Masulipatnam in Andhra and Kakinada, it will cross the sea, and this will happen by today, as per the department.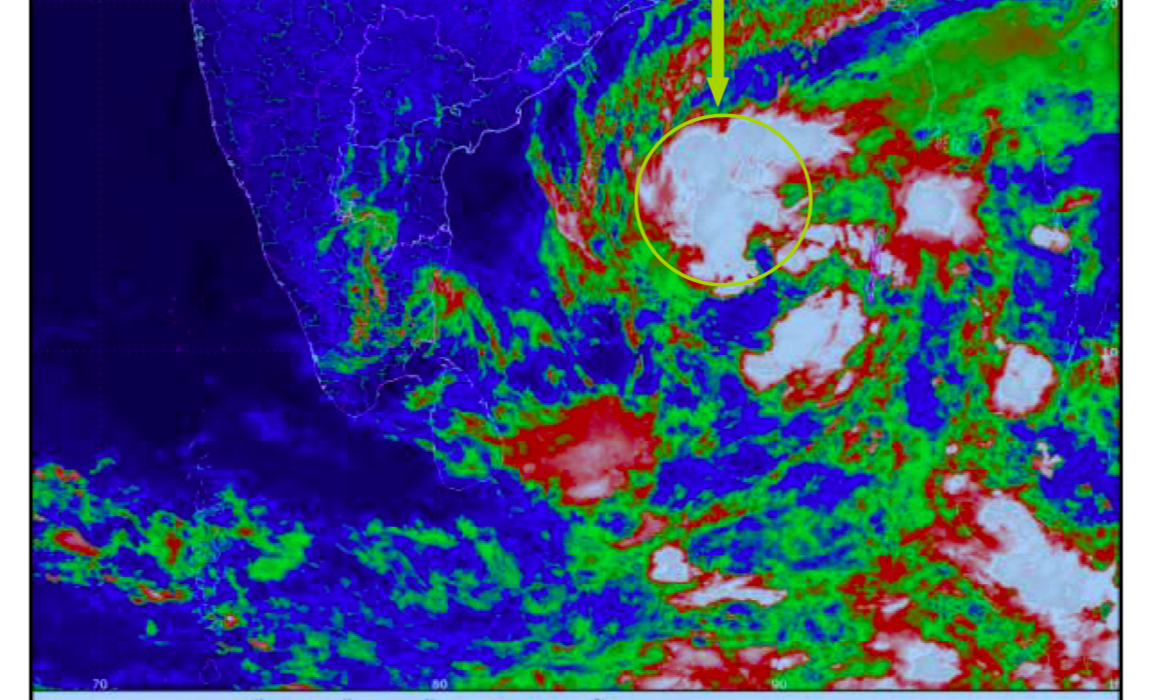 Due to this there might be rains in North Tamilnadu and Andhra coastal areas, and due to the fierce nature of the sea, fishermen of North TN and Andhra Pradesh have been warned against going into the sea for fishing. As a precautionary measure, AP CM Chandrababu Naidu made discussions with the state disaster management teams, and the collectors of Guntur, Vishakapatnam, East Godavari have been alerted to be prepared.