Police have been on a hunt to nab the criminal  Vijay fans association leader who had shot his own brother dead and escaped. Billa Jagan belongs to thoothukudi Mattakadai and he has been the leader of Thoothukudi Vijay fans association as well, and he is also Thoothukudi south DMK coordinator.
Simson who was shot dead
He owns a lorry shed, and despite his political connections, there are many murder cases pending against him. His brother Simson aged 32, had been arguing with his wife, and after bringing her back to home, again they started fighting and then he fought with Billa Jagan asking a share in the property.
Billa Jagan with MK Stalin
And Billa Jagan who was already drunk showed his anger and shot Simson with a gun and he passed away after being shot in head and legs, and Billa Jagan escaped from the place, following which police is searching for him and also found that it was an unlicensed gun.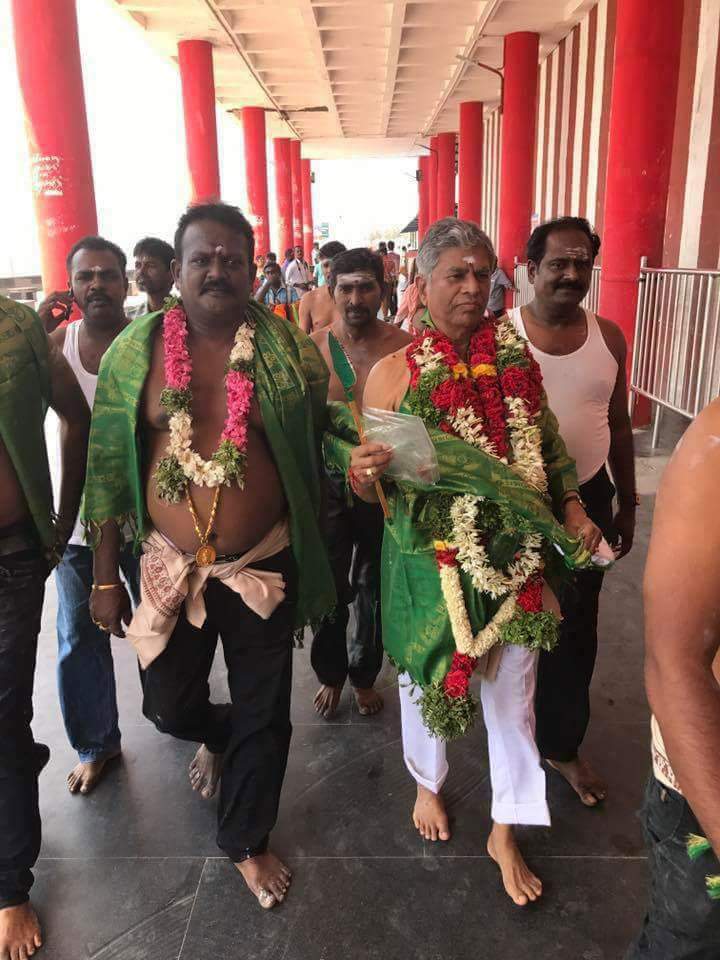 Billa Jagan with Vijay's father SAC