Reports added Karnataka has been ranked as the most innovative state in the country while the top ten states are concentrated mainly in southern and western India. Meanwhile these rankings were released by the NITI Aayog on Thursday under the india Innovation Index 2019. Tamilnadu, Maharashtra, Telangana, Haryana, Kerala, Uttar Pradesh, West Bengal, Gujarat, and Andhra Pradesh form the remaining top ten major states respectively and the top ten major states are majorly concentrated in southern and western India.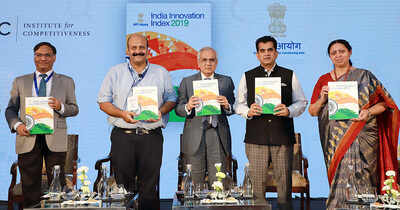 Furthermore sikkim and delhi take the top spots among the north eastern & hill states, and union territories. Delhi, Karnataka, Maharashtra, Tamilnadu, Telangana, and Uttar Pradesh are the most efficient states in translating inputs into output. Meanwhile according to the NITI Aayog, the study is an outcome of extensive research and analysis, which looks holistically at the innovation landscape of india by examining the innovation capabilities and performance of Indian states and union territories.
Moreover Karnataka is the leader in the overall rankings in the category of major states. Karnataka's number one position in the overall ranking is partly attributed to its top rank in the performance dimension. Perhaps it is also among the top performers in infrastructure, knowledge workers, knowledge output and business environment.