New Delhi sources have stated that Ram Nath Kovind vs Meira Kumar today as Parliamentarians and state lawmakers vote to decide who will be the next President of India. It was stated that with 63% of the vote pledged to him, former Bihar Governor Mr. Kovind the nominee of BJP led National Democratic Alliance is set to win today's election against former Lok Sabha Speaker Meira Kumar as a battle of ideologies.
It was stated that from 10 am to 5 pm today, lawmakers of both houses in Parliament and members of legislatures in states, will vote in special booths set up for the Presidential elections. MPs will vote on green paper ballots and state lawmakers on pink.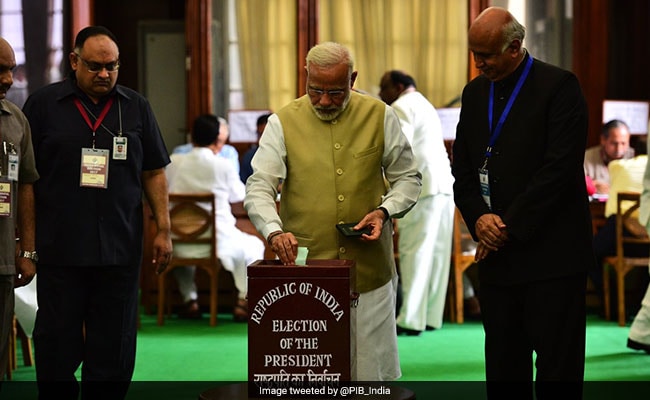 Mr. Kumar's support to Mr Kovind came as a big blow to the opposition, which had picked the Presidential elections as an occasion to forge an anti BJP bloc ahead of the 2019 general elections and further his choice also revealed his growing rift with Lalu Yadav, his partner in Bihar, triggering speculation about a split.