New Delhi sources have stated that as he headed to Parliament this morning, Prime Minister Narendra Modi said the Monsoon session will be "a good one," and thanked all parties for helping launch the mega tax reform, Goods and Services Tax or GST. "Growing Stronger Together is the other name for the GST spirit," and added that when GST was launched on July 1, PM Modi had coined the phrase as "Good and Simple Tax".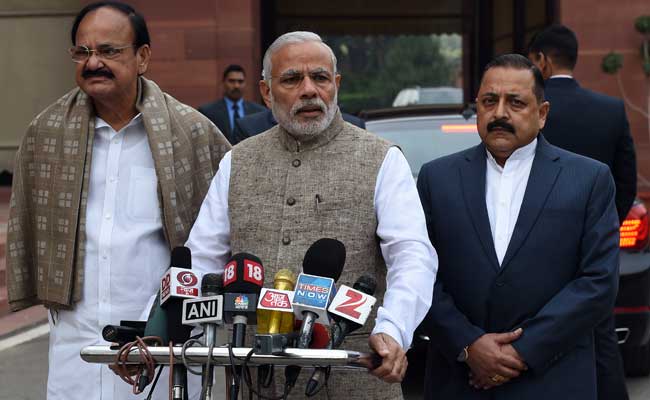 According to sources, the Prime Minister said he hoped the same spirit of cooperation would mark the session which had begun yesterday. It was an important session, the Prime Minister said, as the country celebrates important milestones including 70 years of Independence this month and will soon have a new President and Vice President.
Modi added that "That is why the nation's eyes will be on this session. I am confident that all parties, all MPs will take important decisions and engage in quality debate and also to ensure value addition in thinking and work".