Hyderabad sources have made a statement that moderate to heavy rains pounded the city on Wednesday morning and brought traffic to a standstill at several places across the city. The commuters were taken by a surprise with the sudden showers and many people sprinted for shelter under Metro stations and pillars.
According to sources the motorists had to wade through the water logged stretch at the Begumpet and areas like Banjara Hills, Jubilee Hills, khairatabad and Nampally were inundated with water. The city experienced tough time for job goers and college goers.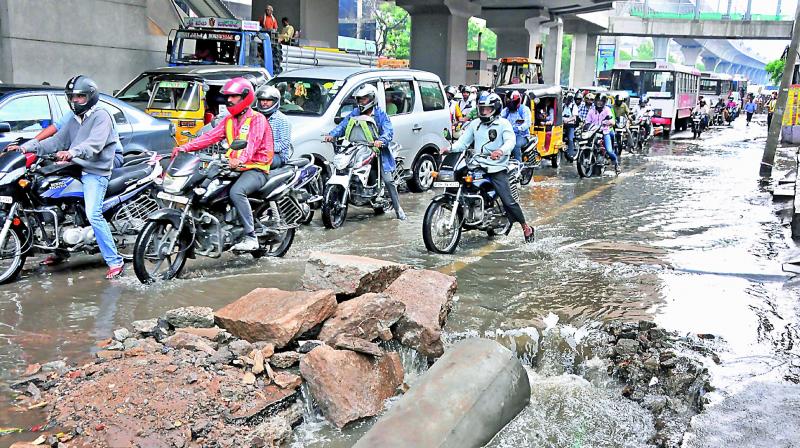 Meanwhile the Indian Meteorological Department predicted heavy rains for next few days at several places across Telangana. The IMD officials forecast heavy rains to thundershowers to the city.


Post of Canadian PM Justin Trudeau picture with Shashi doing rounds on social media

According to sources Congress MP Shashi Tharoor a post of his on Canadian Prime Minister Justin Trudeau's picture is doing rounds on social media. Meanwhile Justin Trudeau along with his family visited Taj Mahal on Sunday and a picture of this was shared by one Jaysree Vijayan. Moreover Tharoor tweeted back saying, "Great picture but also hilarious that a guy in swim trunks managed to photo bomb the Prime Minister".