According to sources joining the list of Yuvraj Singh, Suresh Raina, Ravindra Jadeja and Rohit Sharma, Team India fast bowler Bhuvneshwar Kumar has now shed his bachelorhood as he got engaged to his longtime girlfriend. Accordingly Bhuvi got engaged to an Engineering graduate, Nupur Nagar in a private ceremony in the presence of only family members and close friends. It has now come to light that Nupur's family used to be the neighbors of Bhuvi and that she has been his childhood friend.
Sources have stated that currently works as an engineer in an MNC in Delhi. Her father is a retired police officer. Moreover Bhuvi's father revealed that their families have known each other for a long time, but the decision to convert their friendship into relationship was taken by his son and daughter-in-law-to-be. He added that they were planning to arrange the wedding in December this year.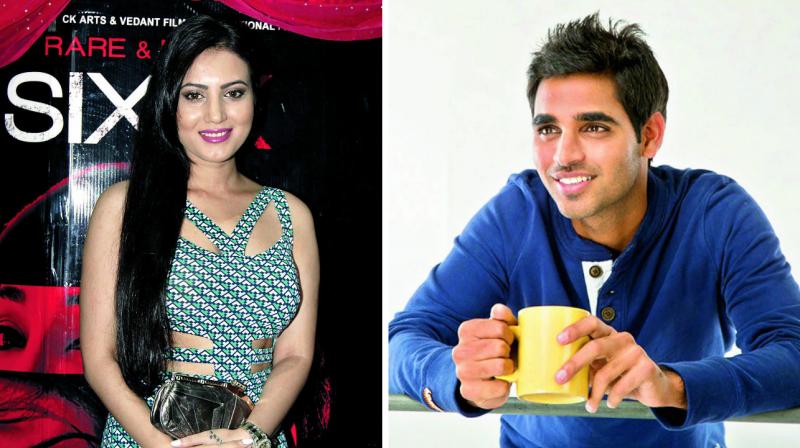 Bhuvi's father said that they are looking for dates which don't clash with any of the cricket series of India so that all the Indian cricketers including skipper Virat Kohli and MS Dhoni grace the wedding ceremony. 


Post of Canadian PM Justin Trudeau picture with Shashi doing rounds on social media

According to sources Congress MP Shashi Tharoor a post of his on Canadian Prime Minister Justin Trudeau's picture is doing rounds on social media. Meanwhile Justin Trudeau along with his family visited Taj Mahal on Sunday and a picture of this was shared by one Jaysree Vijayan. Moreover Tharoor tweeted back saying, "Great picture but also hilarious that a guy in swim trunks managed to photo bomb the Prime Minister".