We all know how swift MS Dhoni is between the wickets. Even though he is labeled as Mr.Cool, he is faster than a cheetah when it comes to running between the wickets. Now, a leading English daily has reported that Dhoni is swift as Usain Bolt and the speed of Usain Bolt and MS Dhoni is close.
The current fitness of Indian cricket players is done by a Physio named as Shankar Basu. He himself has praised that Dhoni is the fastest among all Indian players. In the recently concluded T20 against Australia, MS Dhoni completed the second run when Jadhav was struggling to reach the crease.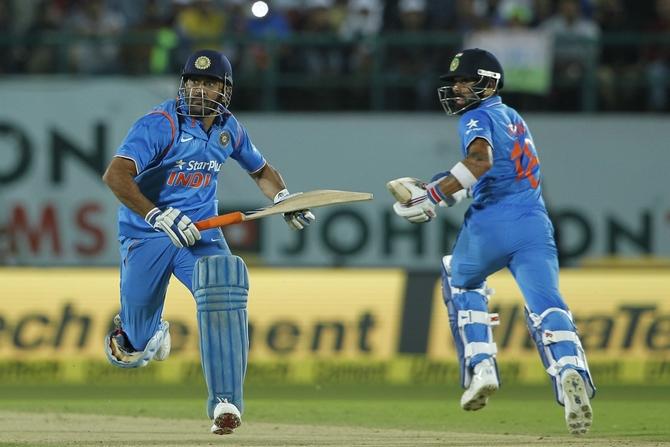 In that particular run, the speed of Dhoni was calculated as 31 Kmph. Jadhav who was at the non-striker's end was running at 25 Kmph. It should be noted that Dhoni is 36 years of age! And the current record for the fastest man is with Usain Bolt and he runs at 44 Kmph. Dhoni's max speed limit has touched up to 36 Kmph.


24 year girl asked to leave an Emirates flight complaining about period pain to her boyfriend

According to sources a 24 year old Beth Evans and her boyfriend claim that they were asked to leave an Emirates flight bound for Dubai from UK when one of the attendants overheard Evans complaining about period pain to her boyfriend. Meanwhile as per the Washington Post report Evans says she stressed that the cramps were minor and described them as a "1 out of 10". However, just before the plane was scheduled to depart, they were asked to leave.