Puducherry sources have stated that the ruling Congress in Puducherry today said it would observe November 8, the first anniversary of demonetization, as 'Black Day' with its allies here. Puducherry PWD Minister and PCC president A Namassivayam said at a press conference here that "The Centre's move to demonetize Rs 1,000 and Rs 500 currency notes on November 8 last year had crippled the economy, worsened the unemployment problem and failed to achieve its purpose in the country".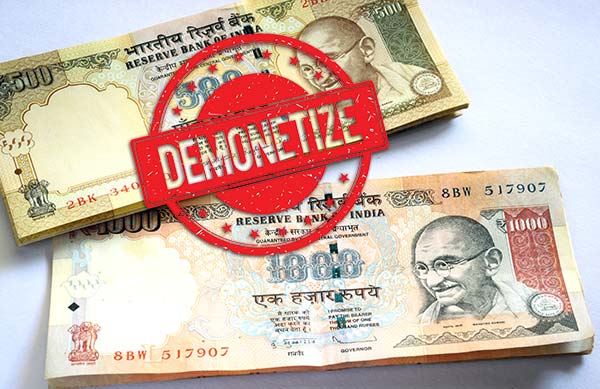 Meanwhile, he said a meeting of the Congress and its allies including the DMK had been convened on October 31 to discuss the various activities to be conducted as part of the protest against the note ban implemented by the BJP-led NDA government at the Centre.
Further Namassivayam, who also holds the Local Administration portfolio, said efforts had been launched to curb the spread of dengue by eradicating mosquitoes through multi-pronged measures including fogging operations. He said the government had brought in a ban on display of advertisement materials, banners and cut-outs by political parties, business sector and others in areas which were outside the designated areas.