Recently, The Government has issued a warning not to burst crackers on the Festival of lights to avoid the Air Pollution. However, most of us burned the crackers and celebrated the Diwali festival. The pollution levels also raised to new heights.
Now, the festival has passed and days also ran away. But the pollution continues to be a huge worry for the capital of India. The below image you are seeing is not a screenshot taken from some Post Apocalyptic movie in Hollywood. It is taken from Delhi, Gurgaon.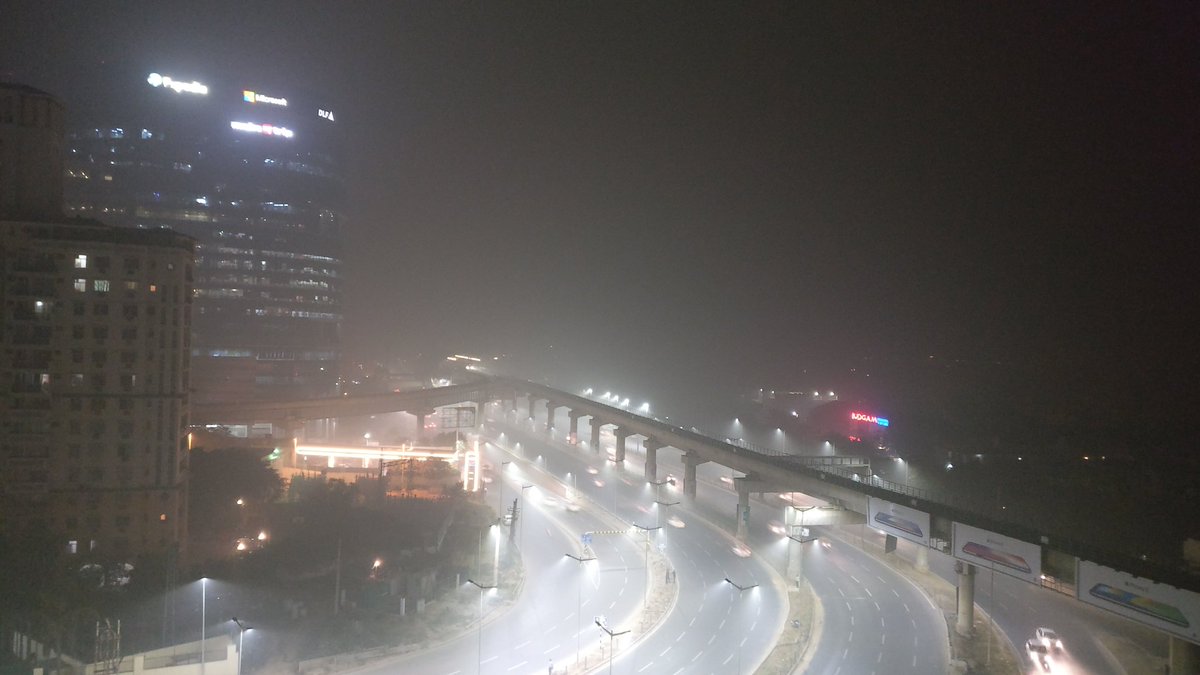 The Pollution levels are just getting a lot worse in the city and so far we don't see any countermeasures from the Government. The vehicles emitting smoke, industries, dumping of wastage, etc are said to be the main reasons. However, there has been no remedy yet.
The people are still breathing this polluted air every day. Already, the pollution has crossed the permissible limits and now it has even crossed the red line. With the winter is around, the pollution is expected to trouble even more.

Who will win Russian Presidential Election?

According to sources from Moscow seven candidates are lined up against Vladimir Putin in a Russian presidential election in March that he is all, but guaranteed to win, extending his Kremlin term to 2024 with a fourth term in office. Meanwhile his competitors include a former reality TV star and a director of a fruit farm, but Putin's primary political opponent Alexei Navalny, will be absent from the ballot.