Rajasekar Madmidanna who is a Hyderabad-based comic has said, "In Sivaji movie, there is a scene where Rajini walks down a rural landscape and tar road unfolds in fast forward behind him. Thanks to Ivanka Trump as due to her arrival Hyderabad is going through such a phase.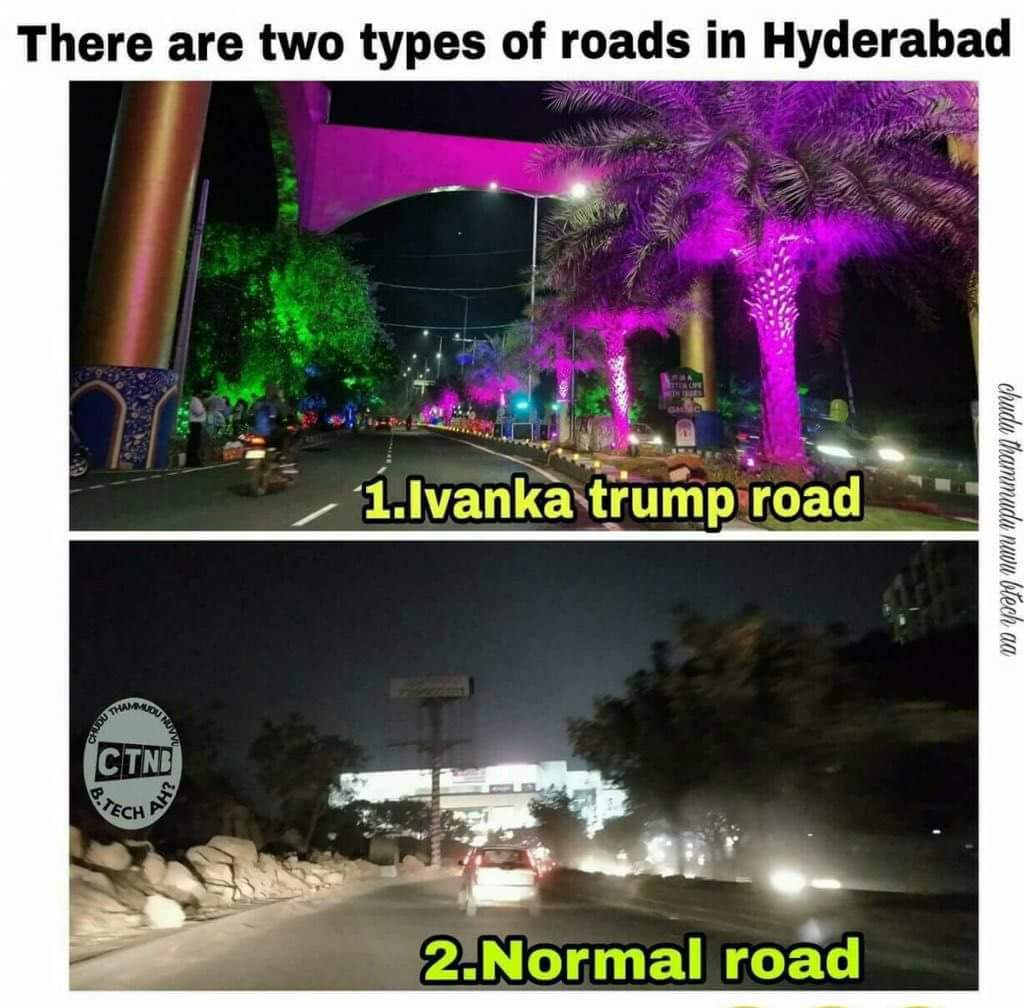 Memes are also going viral on the Social Media

Forget roads, we even have footpaths man." His video takes digs at the authorities who take actions swift to repair the potholes in the roads and beautify the city with respect to Ivanka's visit. The comedian also urged the ruling TRS party to give Ivanka Trump a ticket for the next elections and he assured he will vote for her.
Our APHERALD team earlier reported about the potholes in the roads and the meetings KTR had with officials in order to repair them. Thanks to the torrential rainfall, most of the roads were too worse. But now everything has been done due to Ivanka. The comedian said, the authorities are 'Photoshopping the entire city'. 
Watch the entire video below,

Who will win Russian Presidential Election?

According to sources from Moscow seven candidates are lined up against Vladimir Putin in a Russian presidential election in March that he is all, but guaranteed to win, extending his Kremlin term to 2024 with a fourth term in office. Meanwhile his competitors include a former reality TV star and a director of a fruit farm, but Putin's primary political opponent Alexei Navalny, will be absent from the ballot.