Hyderabad sources have made a statement that people who boarded Metro rail on Sunday were in for shock after the metro rail got stranded on Nagole-Ameerpet stretch. Meanwhile according to officials, the metro rail halted for about two hours due to technical snag. According to sources with no information provided on the technical snag, the passengers in the metro left panicked.
Accordingly the metro train was parked at Prakash Nagar packet parking. After sometime, the rail traffic was disrupted from the both the terminals. Moreover people who purchased tickets to board the train were also stranded.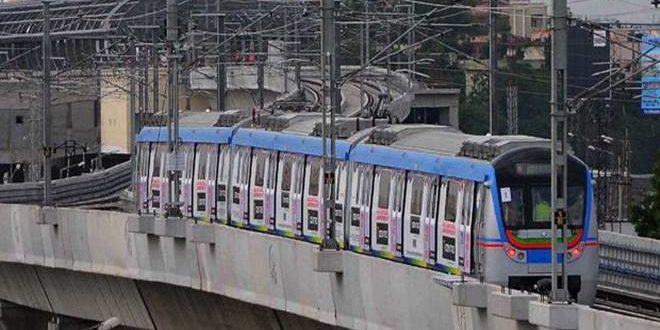 Furthermore for the first time after it was launched by Prime Minister Minister Narendra Modi in November, metro rail broke down due to a technical snag.


SHE Team identifies 15 Criminal Cases in 15 Days

Accordingly over 65 complaints were received by SHE Teams in 15 days of which 45 were registered. Meanwhile as per report the complaints also had 15 criminal cases which are yet to be investigated. Furthermore in one of the criminal cases, a woman alleged that a cab driver who developed bore a grudge against her wrote her number on the walls of a public toilet following which the woman started receiving abusive calls and messages.