As selling Pakodas has become viral, after BJP Leader Amit Shah's speech where he said on selling pakodas to earn a living, currently the Uttarakhand chief minister has invited more trouble, as he has lavishly spent more than lakh for refreshment expenses alone. This was revealed following a petition by an activist using RTI act, and coincidentally since the Uttarakhand CM happens to be a BJP member, more trolls have come, linking this issue with pakodas.
As requested by a social activist with an RTI petition to reveal the figures of the amount spent by the BJP ruled Uttarakhand's Chief Minister on refreshments, it was revealed that, the chief minister Trivendra Singh Rawat had spent a whopping 6859865 rupees on refreshments alone, from January 22 , 2017. Most of the amount was spent on buying snacks to the visitors and for meetings, and even in BJP's Yogi Adityanath lead Uttar Pradesh government has also spent a lot on refreshments.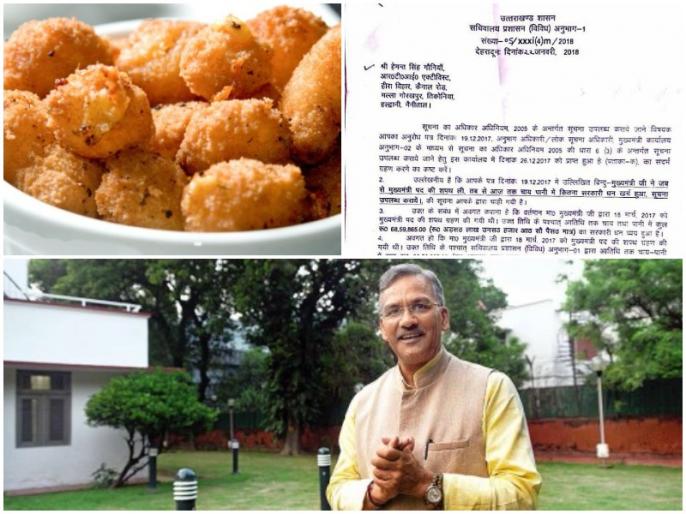 Following these revelations, the internet was filled with Pakoda trolls, as one of the users had tweeted, now i understand why BJP is obsessed with Pakodas, and another had posted that, within just 10 months of coming to rule, BJP has spent 69 lakh on Pakodas, what a masterstroke this has been, to develop Pakoda Business!.


Kodanadu estate case investigation in peaks!

The investigation in the Kodanadu estate death case has reached a intense point, as the two main accused Manoj and Sayan were arrested yesterday. The sensational Kodanadu estate case has turned out to be the most talked about issue in Tamilnadu politics with new shocking updates unraveling the mystery.