Sources from New Delhi have stated that former Congress chief Sonia Gandhi said that her son Rahul Gandhi, who was elevated to the post of party chief in December 2017, is now her boss too. She said "We have a new Congress president and on your behalf and her own wishes him all the best. He is now her boss too and let there be no doubt about that".
Previously on December 16, 2017, Rahul took over the baton of the grand old party, Congress, from his mother Sonia Gandhi who was holding the post for 19 years. Meanwhile when addressing the Congress Parliamentary Party meeting in Delhi, Sonia said, "She know that all of party leaders will work with him with the same dedication, loyalty and enthusiasm as you did with her."
However, while stressing that her son was in-charge, Sonia made it clear that she would take the lead in rallying other parties against the BJP. Moreover when reacting on PM Narendra Modi's attack on Congress in his speech in Parliament, Sonia Gandhi said, "Tall claims are being made of so-called economic achievements, but the reality is quite different."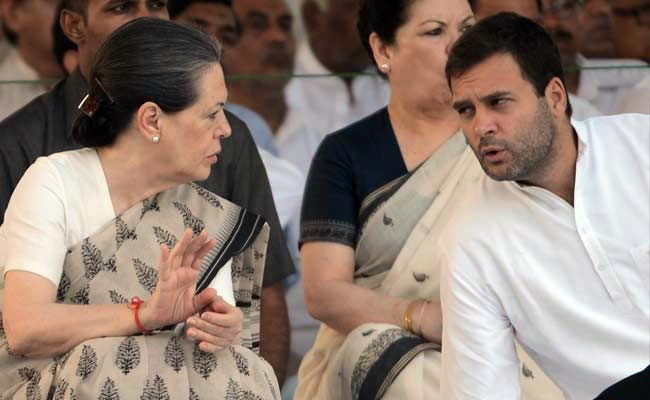 This Photo of Prince Louis and Mother Kate is going 'VIRAL'

Well, Prince Louis is taking the Internet by storm even before his tooth comes out. A Photo of Prince Louis along with his mother Kate Middleton is taking the Internet by storm. The photo was clicked by Matt Porteous and it was released on the Social media by the Kensington Palace.