The BJP national secretary H Raja has recently given in an interview at Srivilliputhur during which he had an angry outburst, and questioned the interviewer, "The Hindus hadn't been adding salt to their food, and were staying calm thus far. Is it wrong if they begin adding salt to their food and start displaying their anger?" 
H.Raja has been one important politician who has been constantly speaking either derogatory or hatred inciting talks spreading casteist thoughts and discriminatory feelings with his speeches constantly. Recently, he had given abusive statements on Vairamuthu in the Andal controversy. Besides, recently in the Madurai Meenakshi Amman temple fire accident, he had tweeted that it was a conspiracy by people of other religions, besides also capturing a photograph of a prohibited zone and posting it in social media.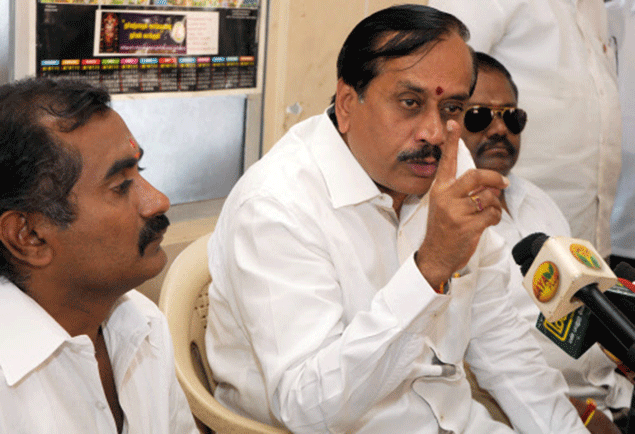 Now, H.Raja has further stooped low with his support to the Srivilliputhur priest in his protest in the Andal controversy. When one of the reporters had asked him why he did not voice out when there was a dialogue on Andal in Kamal Hassan's Hey Ram, an angry H Raja said that Hindus then weren't adding salt to their food, and that doesn't mean they must be the same now too.


India's Top 15 Millionaires Daughters

While a father-daughter bonding is always considered to be always special, here are few of the daughters of richest people of our country. While most of the daughters of millionaires choose to follow footsteps of their fathers and take over the business, some pursue higher education to build their own business empire. Let's take a look into 15 top millionaire Businessman dad - daughters.