The BJP national secretary H Raja has recently given in an interview at Srivilliputhur during which he had an angry outburst, and questioned the interviewer, "The Hindus hadn't been adding salt to their food, and were staying calm thus far. Is it wrong if they begin adding salt to their food and start displaying their anger?" 
H.Raja has been one important politician who has been constantly speaking either derogatory or hatred inciting talks spreading casteist thoughts and discriminatory feelings with his speeches constantly. Recently, he had given abusive statements on Vairamuthu in the Andal controversy. Besides, recently in the Madurai Meenakshi Amman temple fire accident, he had tweeted that it was a conspiracy by people of other religions, besides also capturing a photograph of a prohibited zone and posting it in social media.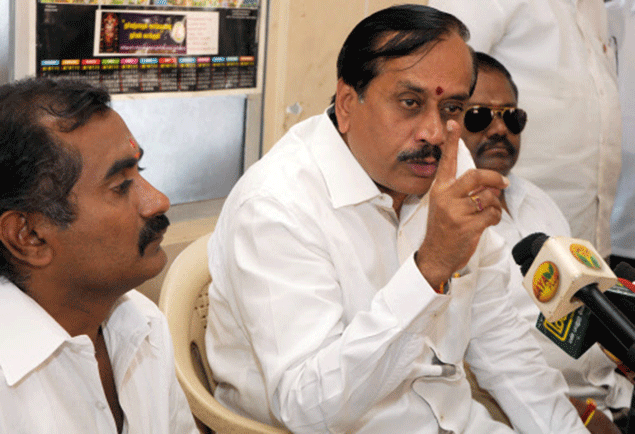 Now, H.Raja has further stooped low with his support to the Srivilliputhur priest in his protest in the Andal controversy. When one of the reporters had asked him why he did not voice out when there was a dialogue on Andal in Kamal Hassan's Hey Ram, an angry H Raja said that Hindus then weren't adding salt to their food, and that doesn't mean they must be the same now too.


No official intimation of FATF decision by Ahsan Iqbal

Islamabad sources reported that Pakistan was in a denial mode as the Financial Action Task Force (FATF) decided to place it back on its terrorist financing watch list. Meanwhile the decision is a blow to both Pakistan's economy and its strained relations with the United States. Previously in the week China, Turkey, and the Gulf Cooperation Council were opposing the US-led move against Pakistan but by Thursday night both China and Saudi Arabia dropped their opposition.