Karthi Chidambaram had recently alleged that the CBI has not even filed a case against him yet. Recently, following allegations of black money involvement and money laundering by Mumbai based INX Media group, a case was filed against Karthi Chidambaram. It has been estimated that the money involved might be a whopping 307 crores approximately. 
While Karthi was summoned to come in person by the CBI, following the summon, he was arrested by the CBI in Chennai Airport, and he's currently in CBI Custody. In such a scenario, the CBI had asked for further extension of time to investigate Karthi Chidambaram. CBI had made an appeal in the special court that a lot of things are pending to be investigated and collected from Karthi Chidambaram, and hence they needed the extension. 
Following the appeal by CBI, the court had granted an extension of 3 more days in custody. After the verdict, when Karthi Chidambaram came out of the Patiala Court, he was mobbed by the press and media, and he had given an interview. During the course of the interview, he had said that there was no case filed against him so far. Wait and watch out for the truth once the investigation report comes out, said Karthi Chidambaram.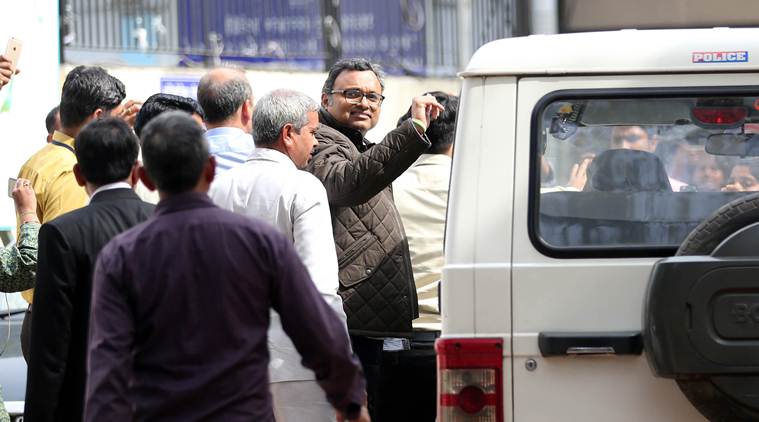 RSS & BJP believe in totalitarianism: Owaisi

Hyderabad sources added that MIM president Asaduddin Owaisi reacted to RSS Mohan Bhagwat's demand for a law to build a grand Ram temple at Ayodhya. Meanwhile the Hyderabad MP said that Bhagwat's statement was a clear example of a nation converted into totalitarianism. Owaisi told reporters here "The RSS and BJP believe in totalitarianism and they do not believe in pluralism or in rule of law".