Following a rape accusation on Uttar Pradesh BJP MLA Kuldeep Singh Sengar, no action has been taken by the Uttar Pradesh police. It was complained by a woman, a year ago that, Kuldeep Singh had forcefully abused her sexually, and following no proper action taken by policemen, the girl and her family planned to immolate them before Uttar Pradesh chief minister Yogi Adityanath's residence. 
Despite all this, no action was taken, and the family of the girl has not been allowed inside the village, and recently her father Surendra Singh was beaten by BJP cadre, but cops have arrested Surendra instead of the BJP party members. Sonu, Bhav, Vinith Singh, Anil Singh have been arrested in connection with the case.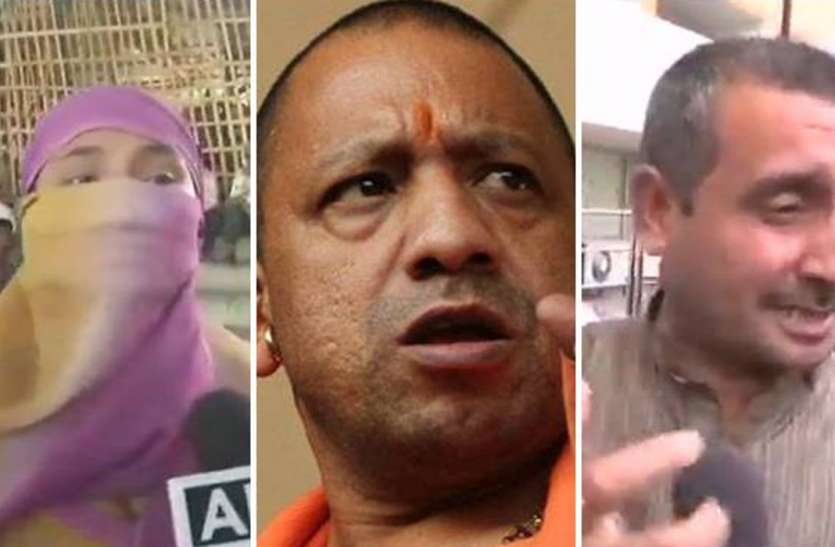 While Surendra Singh died while in prison, now the men of the village have left the village, fearing that BJP members will kill her family and accuse them of murdering them. Now, with the BJP not allowing the girl's family to enter their own village, the girl and her family are made to reside in the district court premises.


SHOCKING! 70000 crores cash deficit is the reason behind cash crunch in ATMs!!

With the cash crunch prevailing in ATMs all over India, SBI has announced its latest press release that there is a cash deficit of more than 70000 crores in the country. For the past few days, there has been huge deficit of money in ATMs in different parts of the country, and this has shocked the common public, who had to roam around to get money they needed, and faced extreme difficulties.